Tear that Kirsten Dunst poster off your wall! There's a new "biggest star currently in Humboldt" for you to adore, kids! Hooray!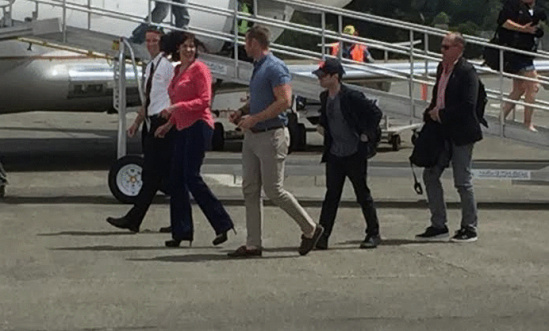 A LoCO reader sends photos, taken this afternoon at ACV, of a group of people being led off the tarmac, the shortest of which has been confirmed to be one-time boy wizard Daniel Radcliffe.
HARRY POTTER IN HUMBOLDT, YO!
We reached out to Humboldt County Aviation Division program director and muggle Emily Jacobs — that's her towering over our newest celebrity get in the photos, there — who confirmed that young master Radcliffe is indeed dwelling amongst us.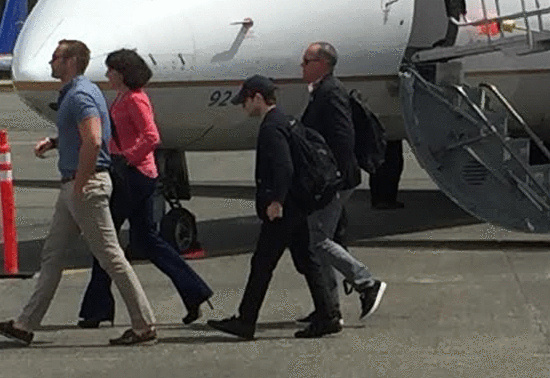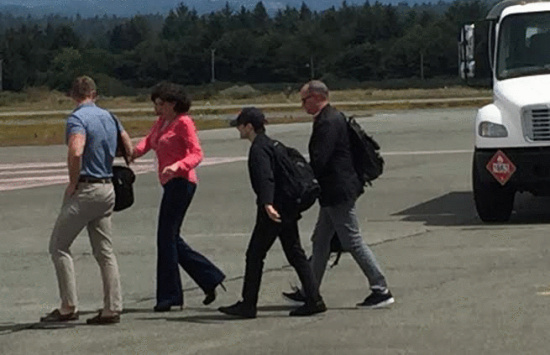 We called up Cassandra Hesseltine, Humboldt-Del Norte film commissioner, in the hopes she would shed some light on all the star power. She hit us back with her all-too-common "cannot comment at this time." However, a quick googling reveals that Radcliffe is currently filming Swiss Army Man with co-star Paul Dano and first-time feature directing duo DANIELS (Dan Kwan and Daniel Scheinert). You may have never heard of those two Dans before, but just know that they directed Lil Jon's "Turn Down For What" music video which we will include below because it's really unfortunate that LoCO has never had an excuse to feature it.
So what's this movie about? Here's a synopsis from Deadline.com:
Launched at the Sundance lab, the film centers on a hopeless man stranded in the wilderness who befriends a dead body and together they go on a surreal journey to get home.
OK, kinda creepy, but ostensibly, that means our redwoods are gonna be in a movie, right? That's all we care about.
One final note: In some sort of unintentional comment, maybe, on how quickly our society cycles through its celebrities, the same person who sent us the Radcliffe photos also sent us another shot of a lone figure leaving us on the same plane (see below). We hardly knew thee.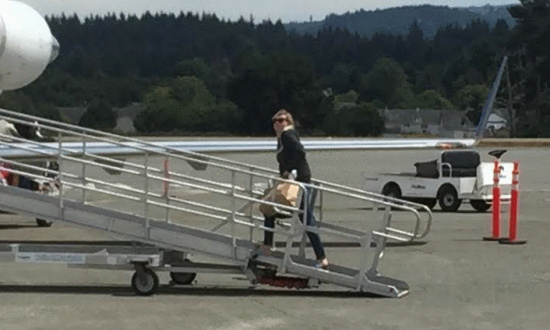 PREVIOUS HUMBOLDT CELEBRITY SIGHTINGS: