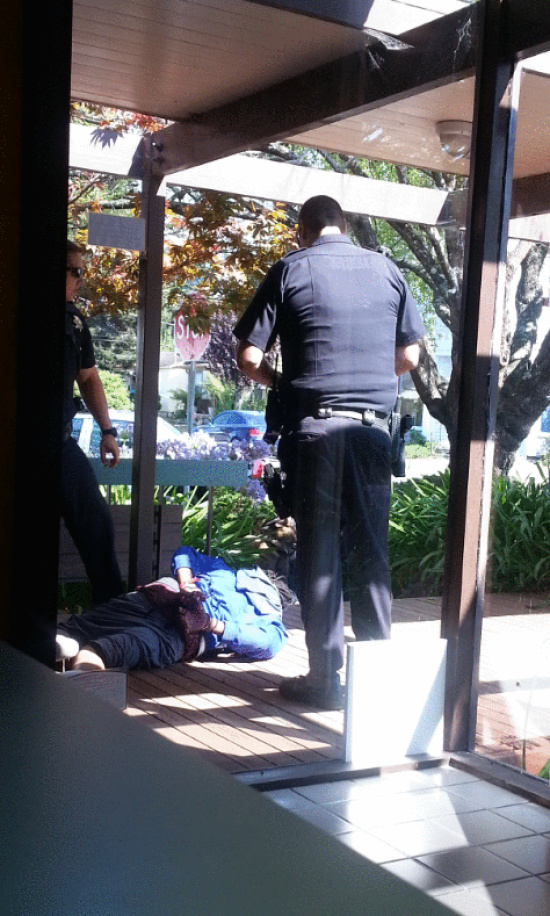 The Eureka Police Department have detained one man after a short chase through the streets of east Eureka.
According to spokesperson Brittany Powell, the department was notified of a possibly home invasion robbery on the 2100 block of Buhne just after 3:30 this afternoon. The caller said that a man had just entered his residence, held him at gunpoint and tied him up, along with another person at the residence, before stealing his car and fleeing in it.
Eureka police officers quickly located the vehicle and attempted to pull it over, Powell said. Instead, the driver fled, and a pursuit began. The vehicle crashed into the side of a house somewhere near the north end of Sequoia Park Zoo, and the suspect fled on foot.
Police followed the suspect through several yards and eventually detained their quarry on a porch near the corner of Hodgson and T streets.
Powell said that she anticipated that the department would be releasing more information soon. In the meantime, here's a tweet from EPD Chief Andy Mills:
Great job by EPD. 211 shotgun home invasion w car jacking. Suspect in custody so is firearm. Detectives on scene. #EPDPROUD

— Andrew Mills (@ChiefAndyMills) August 14, 2015