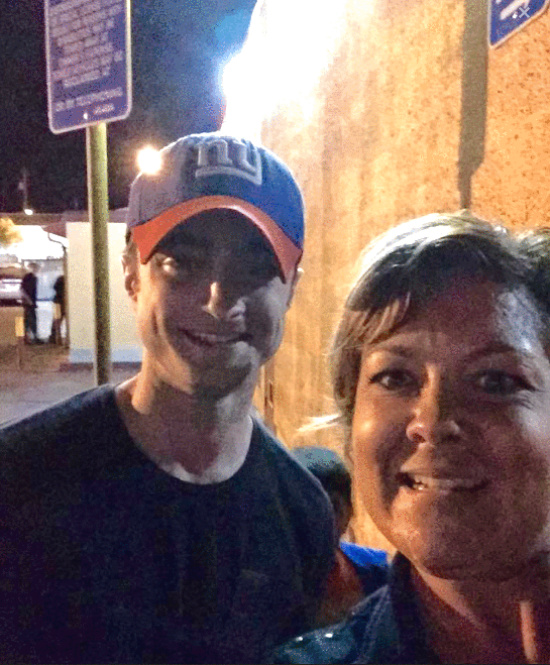 Humboldt Potter watchers have been aided in their star hunting ways by Eureka's dearth of late night eats. A couple LoCO readers spotted Daniel Radcliffe outside Club Denny's last night and were able to secure themselves some magical selfies (and probably many Facebook "like"s). Lives made.
As previously noted here, the megastar is in town shooting Swiss Army Man (more on that later), which would make any boy wizard hungry. Sierra Yarnell sent us in the shot above of his mom, Cassie, posing with Radcliffe. We dutifully asked Sierra for some further details about the celebrity's Denny's outing.
"He ate there without people noticing him around 9:30 p.m. My mom followed him out and got a picture," Sierra told us before vouching for Radcliffe as a stand up dude. "Super cool. He was so nice — he talked to her for a few minutes."
No word on whether Radcliffe went with the Moons Over My Hammy, The Grand Slam or (LoCO's favorite) the Super Bird, but Cassie did tell Sierra that the star left the establishment "with a bunch of leftovers." Breakfast!
(LoCO note WRT middle of the night dining in Eureka: The Barfly serves food well past all of our bedtimes. Someone please get this message to Danny. Gracias.)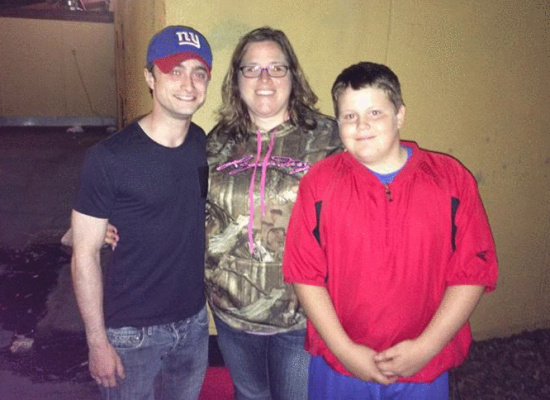 PREVIOUS HUMBOLDT CELEBRITY SIGHTINGS: