Fortuna Police Department press release: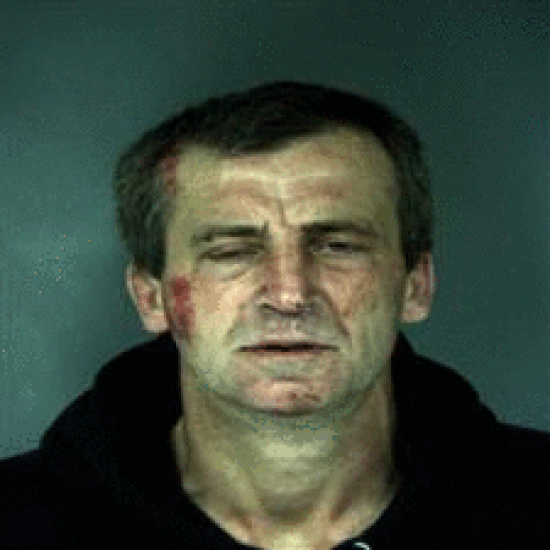 On February 7, 2015 at approximately 1340 hours, a K-9 Officer with the Fortuna Police Department conducted a traffic stop on pickup truck on Redwood Way. The truck pulled into the Safeway parking lot prior to coming to a stop.

During the initial contact the driver John Aaron Lyman (age 46) was found to be driving on a suspended license. As the Officer prepared a citation for the offense, Lyman exited the pickup and began to walk away from the officers' position at a brisk pace. The officer gave Lyman multiple commands to stop and comply, which Lyman refused. As Lyman continued to walk away the officer could see Lyman place his hand infront of his body in an apparent attempt to remove or manipulate something within his clothing. Moments later the officer could see Lyman dropping a white substance onto the pavement of the parking lot, the substance later tested positive as methamphetamine.

Due to Lyman's behavior and blatant disregard for the officers' commands, K-9 Officer Nordy was deployed in an attempt to apprehend Lyman. K-9 Nordy successfully took Lyman to the ground and held him as the officer handcuffed Lyman.

Lyman was transported and treated at Redwood Memorial Hospital for minor injuries.

Lyman was transported and booked into the Humboldt County Jail on the following charges:

• PC 148(a)(1): Resisting arrest
• HS 13377(a): Possess controlled substance
• CVC 14601.1: Driving on suspended license

The Fortuna Police Department would like to thank the officers with the Rio Dell Police Department and California Highway Patrol that responded to assist with the apprehension of Lyman.
Previously: White Powder Blows Away as Officers Deploy K9 to Arrest Man