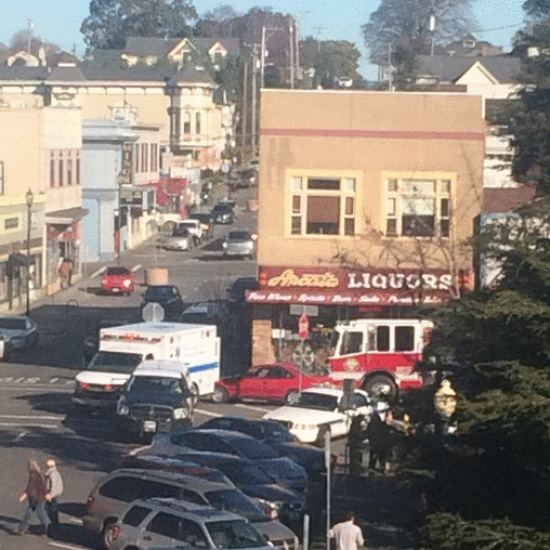 LoCO readers alert us to an assault that just took place on the Arcata Plaza.
Scanner traffic indicates that a woman was found lying on the ground with stab wounds to her abdomen. Arcata Police, Arcata Fire and Mad River Ambulance have responded to the scene. The woman was taken to Mad River Hospital.
A female suspect was seen running southeast bound from the Plaza wearing a loose-fitting, Army-style brown jacket and jeans.
LoCO has a call out to the Arcata Police Department is attempting to gather information and will update this post when we know more.
# # #
UPDATE, 3:38 p.m.: The T-S reports that a suspect is custody and is being interviewed by Arcata Police. The victim in the case sustained potentially life-threatening injuries but is expected to recover.
More details here.