Happy New Year 2015!
My New Year's Eves and New Year's Days are probably vastly different than yours. For the past 13 years I've been a volunteer with the Pasadena Tournament of Roses where I put on a white suit, solid red tie with white Bucs shoes and do my rotating volunteer duties every two years from the day after Christmas through the end of the Rose Parade and sometimes even longer. Many years I've had duties from 6 p.m. on Dec. 31 'til noon the next day.
This year my new duties were Decorating Places. Float pavilion tours for five days. Basically, I got to prime the tour buses arriving early each morning and escort VIP groups such as corporate sponsors, Oregon and Florida State Universities, high school marching bands, Ki-Jana Carter's parents, Cal Tech, tournament family & friends, etc., on a behind-the-scenes tour of the Rose Parade floats getting completed the final few days before Dec. 31. Also got to meet Amy Adams on a tour.
If you ever need tickets to the Rose Parade or Rose Bowl game, you know where to find me.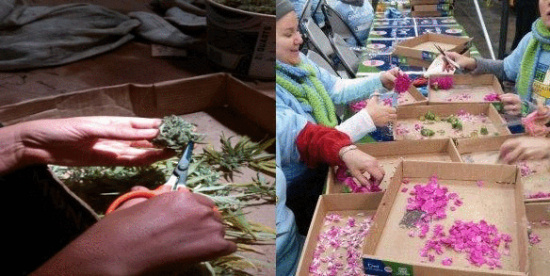 "Humboldt trimmers vs. Pasadena trimmers"
Unless you've spent any time up in Humboldt County, this joke went flat in L.A.
Kudos goes out to the Kiwanis who were able to bring in 7,000 Kiwanis and Key Club high school volunteers to assist with the final few days of float building.
Also a big shout out to Lane DeVries of Sun Valley Floral Group in McKinleyville, who donated thousands of fresh flowers to the Cal Poly and other floats.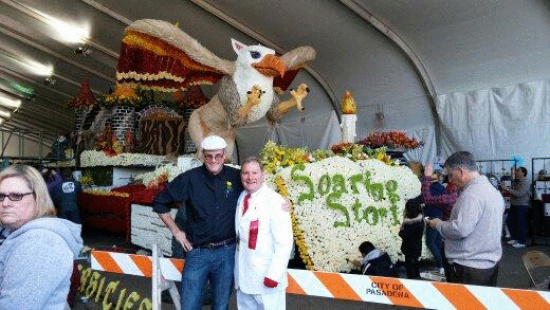 2015 Politics
International
Unless you're living under a rock, you've probably heard about the French terrorist attacks that left 17 dead at Charlie Hebdo, a Parisian satirical newspaper and a Jewish kosher market. While this set off a wave of anti-Muslim incidents across Europe, I can guarantee you that France will not make the same mistake that other countries made in Aug. 1914 and Sept. 2001 by starting a war with a country that didn't attack you because of the actions of a few radical terrorists.
The one thing I will say on this subject is if you believe in God, whoever your God is, I believe that God would want us to treat each other with love and respect, not violence. If your religion teaches you to fly planes into skyscrapers, blow up buildings and buses, set off suicide bombs in crowded marketplaces killing innocent men, women and children, we seriously need to sit and have a talk.
National
The 2015 Republican controlled Congress wasted no time in attempting to gut financial regulations for their deep-pocket Wall Street backers. On Day 2 in office they introduced the "Promoting Job Creation and Reducing Small Business Burdens Act," which basically guts the Dodd-Frank and Volker Acts by allowing Wall Street firms to take bigger risks with our federally insured taxpayer bailouts should their multibillion bets go against them. Remember with Wall Street firms, the goal is "heads I win, tails you lose."
Has anyone looked at a calendar lately? It seems like just yesterday President Barack Obama won his 2012 reelection, yet it just turned 2015. That means we're voting for President again next year and campaigning will begin on 24-hour news cycles in a few short months. The odds-on favorite respective candidates at this time are a déjà vu of 1992 – yes ,Bush vs. Clinton, only this time it looks like Jeb Bush versus Hillary Clinton.
I'll make it easy for the Democrats. There are only two names that I see at this time; Hillary Clinton and Elizabeth Warren (sorry, Joe Biden). If Senator Warren decides to run against Ms. Clinton, things could get interesting. Remember, back in 2006 no one outside of Illinois had heard of Barack Obama and no one gave him a snowball's chance in hell against the Clinton machine.
On the Republican side Jeb Bush is the front-runner, which means nothing at this point. Don't look now, but one name just resurfaced again. Yes, Mitt Romney is contemplating a third run at President and has huge support – from the Democrats. Other potential Republican candidates who have thrown their names in the rumor mill are retired physician Ben Carson, U.S. Senators Paul Rand (Kentucky), Ted Cruz (Texas) and Marco Rubio (Florida), Congressman Paul Ryan (Wisconsin), New Jersey Governor Chris Christie, Wisconsin Governor Scott Walker, Louisiana Governor Bobby Jindal, former Texas Governor Rick Perry, former Arkansas Governor Mike Huckabee, former U.S. Senator Rick Santorum, and former HP executive Carley Fiorina. For comic relief let's throw in former Alaska Governor Sarah Palin, former Congresswoman Michelle Bachman (Minnesota) and The Donald. In other words, it's a WWF steel cage match.
In 2012 the Democrats got behind one horse and rode him hard to the finish line while the Republicans took the horse whip to each other over 20 publicly televised debates.
State
Senator Barbara Boxer, 74, just announced she will not seek reelection in 2016, sending the second-tier Democrats scrambling to the smoked-filled back-rooms to parade their pedigrees to the party bosses, union leaders and corporate CEOs as it will take $50-100 million and a political machine behind you to run a successful campaign for U.S. Senate in California. Early names coming forward are Lt. Governor Gavin Newsom, state Attorney General Kamala Harris, both from San Francisco, former Los Angeles Mayor Antonio Villaraigosa and Congresswoman Karen Bass.
Diane Feinstein is the oldest member of the United States Senate at 81 years. Her Senate term expires in 2018 and it is rumored she will also retire, while Jerry Brown terms out as California Governor in 2018.
That means by 2018 we could be looking at all new Democratic leadership in California (sorry Republicans, California is a deep blue state). My prediction is Kamala Harris for 2016 United States Senator, Gavin Newsom for 2018 California Governor and a free-for-all for Diane Feinstein's Senate seat in 2018 (Congressman Mike Thompson?).
More kudos to newly elected State Senator Mike McGuire, who has spent more time in Humboldt County in just a few weeks than his predecessor Noreen Evans did in four years. I gotta tell you, when I meet most politicians I'm used to them nodding and telling you what you want to hear. So recently when chatting with Senator McGuire I asked him if he'd like to see how the other 1 percent of Humboldt County lives and he said, "Sure."
I thought that would be the last I ever heard from that again until a couple of weeks later when someone from his staff called and said the Senator was coming up to Humboldt County and could I arrange a tour of the other 1 percent? A quick text to Betty Chinn and another to EPD Chief Andy Mills and we arranged a tour of the Betty Kwan Chinn Day Center and EPD homeless outreach officers taking us on an escorted tour of homeless encampments at the Devil's Playground behind the Bayshore Mall.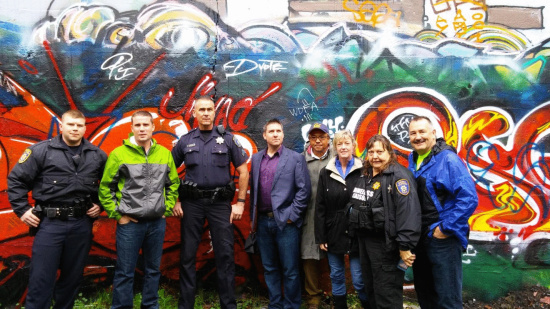 Local
On the local level, we have an all-female Eureka City Council for the first time in history. Congratulations to newly elected Kim Bergel and Natalie Arroyo. May I pass on two words of advice to you two: "The Process." Whatever you think you want to do, please be aware of The Process. Unlike the private sector where you have a great idea and you implement it the next day, the public sector moves slower than glaciers. Be patient and be persistent.
Some people seem agitated about our homeless and panhandling, going so far as to send an anonymous email from citizeneureka@gmail.com to the Eureka City Council and the local media. Our town has enough problems that we need more open debates on hot-button issues having all sides heard. That means using your name as this anonymous crap is nothing more than a headache.
Speaking of which, kudos to Hank Sims for creating a new media medium, the Lost Coast Outpost, a blog with live news feeds as they happen with public feedback (the comments section). Think about this when you are reading your Times-Standard newspaper tomorrow morning as you are actually reading yesterday's news.
However my one complaint is that Mr. Sims seems more concerned about "eyeballs" and subsequent advertising dollars than actual news as the comments section has taken a life of its own. Just recently Mr. Sims segregated the comments section to the "Thunderdome" (Mad Max 3 reference) for anonymous twits posting constantly and getting even more delusional, if that's even possible; the "Country Club" where commenters can post using their real names; and "Zen" where there are no blog comments.
Consider these anonymous commenters on the Lost Coast Outpost:
Know 'Em has over 11,100 comments
puff n tuff is approaching 9,500 comments
Jim is approaching 3,600 comments
Volcano Man is approaching 2,800 comments
DAV is approaching 1,900 comments
Uti and Kneelander are each approaching 1,800 comments
moviedad has over 1,600 comments
Braingood has over 1,500 comments
Native Elf is approaching 1,500 comments
In other words, Charles Lutwidge Dodgson couldn't take these nucking futz any further down this rabbit hole of chaos. With that many comments from so few, they should write a book, but that would require them to use their real names and photo for the book jacket cover and we all know that will never happen.
Here is my vision of the typical Lost Coast Outpost anonymous blogger: sitting in his parent's basement wearing a robe, hasn't shaved or showered for days, cup of coffee in one hand, Red Bull in the other, with his trusted bong nearby. Every few hours he turns his head towards the stairs and yells out "Maaaa! More mac & cheeeese!" before going back for his latest blog comment on the most recent post that day.
The Tuluwat Examiner recently tried to defend its anonymous blog site by using a reference of violence against a Saudi Arabian blogger. Note to Tuluwat:: This may come as a shock to you, but we don't live in Saudi Arabia.
The point here is we all have freedom of speech in this great country of ours. By all means, use it with your real name, state your thoughts logically and we can have a civil discourse. This anonymous thing just propagates noise. Pass the Advil, please.
Only in L.A.!
Only in L.A. … do you overhear the following conversation while waiting in line at the Grand Central Market. Blonde woman in her mid-30s talking to her friend, "You know, I used to date an NFL player. Haven't heard from him in a while, but he just texted me this morning." Translation: His NFL season is about to end as his team didn't make the playoffs and he will be moving back to the LA area in a few days. He didn't call you, but rather texted as he is texting his stable of twelve former girlfriends to see who is available for a (complete the magic two words).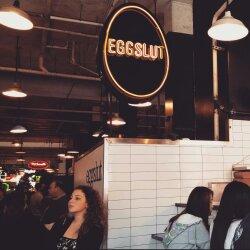 Only in L.A. … can the Grand Central Market be gentrified and now new restaurants like Eggslut (no, I'm not making up this name) can have 20 people in line ordering lunch.
Only in L.A. … can one be driving at 75 m.p.h. on the freeway and have cars fly by you.
Only in L.A. … can you see the former cast of "The Love Boat" waiting to board the Princess Cruises Rose Parade float and your daughter says, "What's the Love Boat, dad?" Nothing like your kid making you feel those years.
Happy New Year's one and all, and I hope 2015 is a special year for everyone!