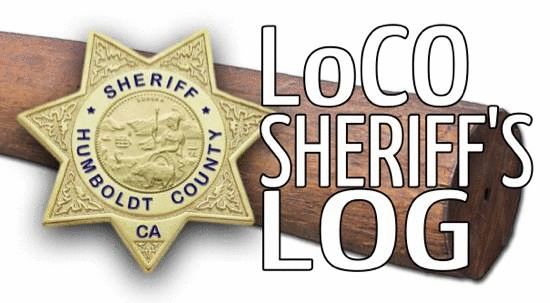 Yesterday's day at the Humboldt County Sheriff's Office, as told through the calls-for-service log.
ANIMALS: Yesterday was chock-full of animal action.
8:18 a.m: "Animal problem" in the Rosewood neighborhood of Eureka.

9:02 a.m.: "Animal problem" in McKinleyville.

9:13 a.m.: "Livestock problem."

10:59 a.m.: "Animal problem" on Little Fairfield.

11:05 a.m.: Another McKinleyville "animal problem."

etc…
Also two more serious cases: Animal bites in Manila and parts unspecified, at 1 p.m. and 2:30 respectively. Animal control officer James Norton was dispatched to deal with both, and in the latter case a case number was issued. No arrest in the case was recorded.
FIGHTS, ASSAULTS: At about 6:45 p.m., deputies were called out to a report of about five people fighting and generally making a ruckus just off Central Avenue in McKinleyville. Shortly afterward, dispatchers received a call from a man who said that someone tried to run him over near the intersection of Central and Lucky Star Court. Numerous deputies were dispatched, but in the end no case number was assigned.
BURGLARY: A burglary was reported on the 2200 block of Stanford Drive, Humboldt Hill, at 8:55 a.m.
There were 184 calls for service in total. Check them out in this PDF, which is not as huge as yesterday's.