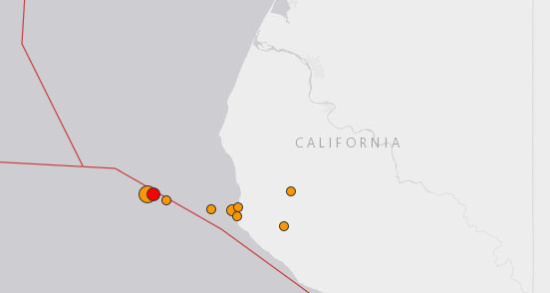 LoCO sadly did not feel this one. :(
Nevertheless, the USGS and LoCO readers (equally reliable) report that we just had a magnitude 4.3 earthquake 39km SW of Ferndale. By our understanding, this qualifies as an aftershock to yesterday's 5.7 quake, but you are free to challenge us on that point in the comment section below.
Either way … we made it!
PREVIOUSLY: 5.7 Earthquake Rattles the North Coast