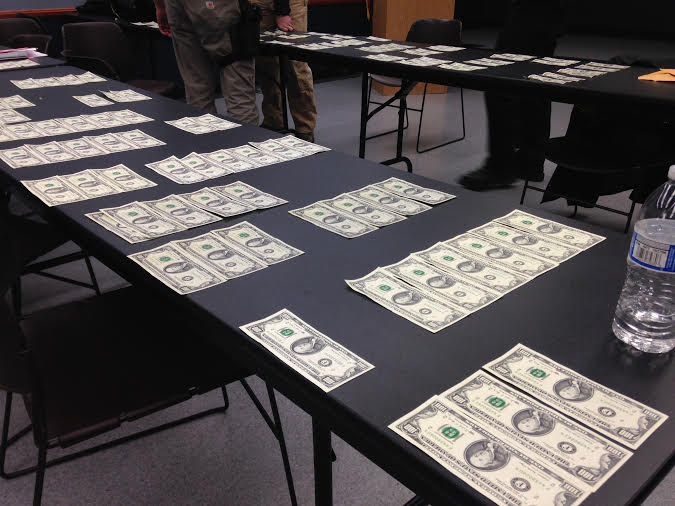 Eureka Police Department press release:
On 01/05/15 at about 1:47 p.m., officers with the Eureka Police Department spotted a known warrant suspect, Michael Barrette, 50, of Eureka at a motel on the 1600 block of 4th Street. Barrette was arrested for outstanding warrants and possession of methamphetamine for sale.

Detectives from the Problem Oriented Policing Unit (POP) were called to the scene and conducted a probation search of Barrette's room. During the search, $12,300 in counterfeit currency was found and taken as evidence. The counterfeit currency will be forwarded to the Secret Service.

This is an ongoing investigation. Anyone with information on the production or distribution of counterfeit currency is asked to call the Eureka Police Department at (707) 441-4044.