OMGOMGOMG. Superstar actress and one-time Spiderman girlfriend Kirsten Dunst has arrived in Humboldt County, part of preproduction for her upcoming film Woodshock. The star was spotted today acquainting herself with Arcata, reports one of LoCO's Facebook friends in an excited wall post. She is expected to be working here for the better part of July.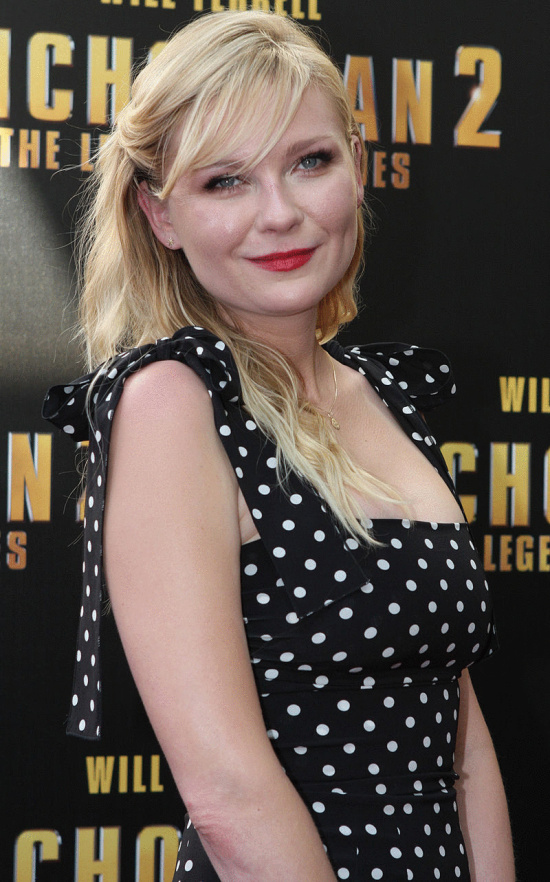 Hi, Kirsten Dunst!
Info about Woodshock is scarce in the online wilderness. LoCO is leaning on this Hollywood Reporter article which notes that the film will mark the feature directorial debut of fashion designer sisters Kate and Laura Mulleavy, friends of Dunst. In that article and in several others we are provided with the vaguest possible film description: "Plot details are being kept under tight wraps, but the storyline is described as an original concept derived from a screenplay written by the duo that's been in development for several years." So, yeah, we got nothing.
Oh wait, here's a synopsis from some casting industry website which may or may not be reliable (June is over!):
A woman falls deeper into paranoia after taking a deadly drug.

With Kirsten Dunst.

Produced by Waypoint Entertainment and COTA films.

Shoots in June in Eureka, Calif.
Drugs! Naturally, the Internet would like to see Kirsten Dunst standing with McKinley or a Redwood tree or something. If you are politely able to capture her image, be a dear and send it our way.
PREVIOUS HUMBOLDT CELEBRITY SIGHTINGS: