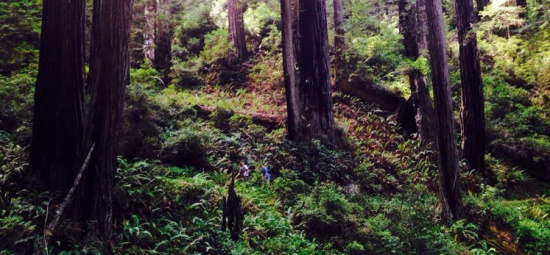 Author photo of Headwaters Forest
John Montague spends a lot of time measuring trees. Like mountain climbers, tornado chasers and big wave surfers, there's always something new out there to find. And although he's an amateur tree nerd, it appears that he just made an important discovery.
"When you're talking about tree champions, you're usually referring to either the height of a tree, the total wood volume, or in this case, the diameter of the tree," he told KHUM today.
And Montague says there's a new fattest tree at an undisclosed location on the North Coast.
According to his Facebook profile:
Happy to announce that I discovered a new diameter champion for redwoods! Diameter at breast height checks in at 29.2', besting the old record of 27.4'. The ground circumference of 116' is also a record for redwoods. The square footage of the ground footprint is 860 square feet (also a record for redwoods). The horizontal axis of 43.3' is a record for all trees. An exciting find indeed. I've named the tree "Jupiter".
"There are a handful of people in the tree community who you can turn to in a situation like this who will help you verify measurements independently," Montague said.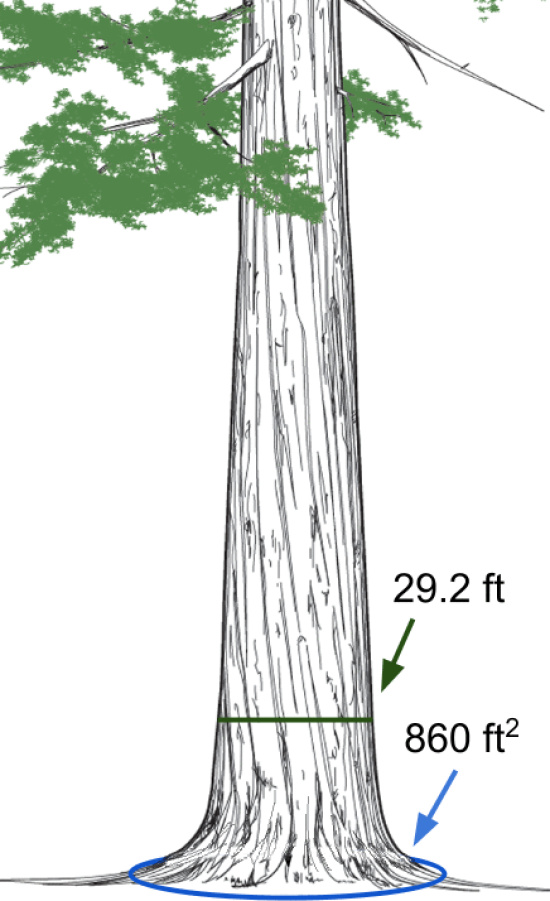 After taking preliminary measurements, Montague sought the help of redwood prodigy Zane Moore (check Moore out on NPR here).
"This is the widest known single-stem tree," Moore told LoCO today. "It's the most impressive redwood base I've ever seen and one of the most largest coastal redwoods known, by volume."
Moore said measuring a massive tree is no simple task. "In this case, we did a four-hour basal survey of this tree to calculate the 860 square feet. footprint." Moore added that this work requires all kinds of survey equipment.
Moore:
"We use lasers, poles, prisms, tripods, the whole nine yards. These trees aren't circular by any stretch. We did independent measurements. John measured the tree and didn't tell me what he found, then I measured the tree and our numbers lined up."
"It's 254 feet tall which, for a redwood, is medium," Montague told KHUM. "But this redwood competes with, and beats, all of the giant sequoias in a couple of examples, and square footage is second in all single-stem trees."
Secrecy surrounds some of the world's champion trees. "It's a no-no in the tree community to post pictures of champion trees," Montague wrote. Betraying its location poses a threat to the tree itself such that experts often keep champions' locations closely guarded. All Montague will say is that Jupiter is on public land.
The tree's age is a mystery.
Montague:
We don't know the answer, but we suspect that it is a candidate for oldest living redwood. based on its size… but [verification] is something that we can't do on our own. I've passed the information along to certain people in the community who age trees and have it on their radar. We're hopeful that they get out there and find out how old it is.
Moore speculated that Jupiter is "probably 2400 or 2500 years old, but there's no way for me to tell. It's had a lot of trauma to its crown, but it's still growing."
So what happens when an amateur tree enthusiast makes a discovery like this? Do you call Guinness Book of World Records?
"You know, for me, I'm satisfied with reaching out to Zane Moore and getting his verification, and alerting the public and letting them know. The rest … things will play out as they play out. I've alerted a handful of other people in the tree community, and they can take that information and do what they want with it."
Montague will soon head back into the forest.
"I'm convinced there's a bigger one out there. The pipe dream was the 30 foot redwood. When that pipe dream started, the biggest one was 26 feet and then I found one that was 27.2, and then Mario Vaden found one that was 27.4, and now we have this 29.2. So there's more out there to find. And I really would like to find that 30 footer."
Hear the full KHUM interview below.
[This article has been modified from its original version to include quotes from Zane Moore.]
Illustration © Zeke Smith