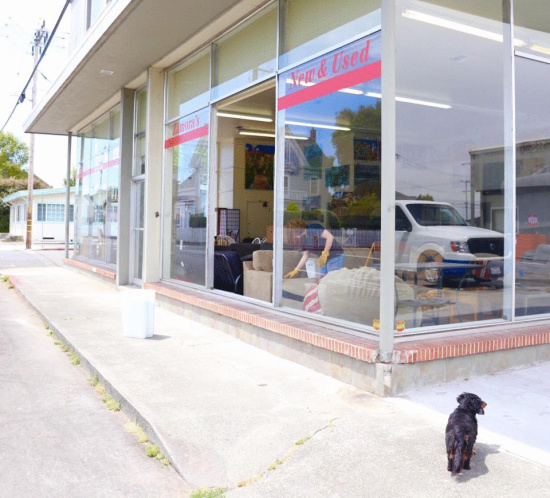 A worker at Zamora's Furniture was vacuuming shards of glass from in between couch cushions this afternoon, after a large storefront window was smashed last night.
According to owner Jason Singleton, nothing was taken from the store, thankfully. Singleton said he didn't find any object inside the store that he thought responsible for the shattered window. He theorized that, due to the age of the glass, the window may have broken as a result of "natural causes."
"It's not much of a story," he said.