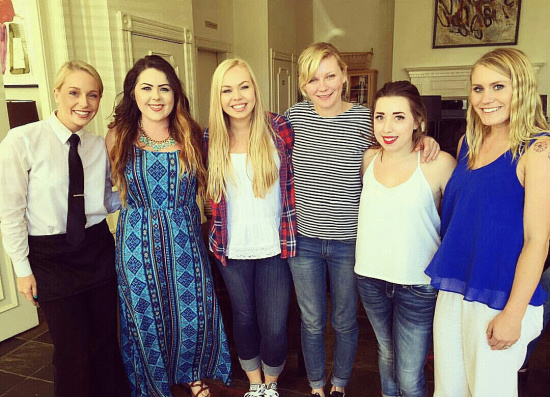 Kirsten Dunst was spotted having drinks at Restaurant 301 in the Carter House Inns yesterday around 5:30 p.m.
Eureka local Katelyn Gridley and friends were grabbing some celebratory drinks when they noticed the Hollywood star and approached her for this awesome photo op.
"She was very nice and complimented us on being dolled up for the Fourth of July," Gridley said.
Dunst is expected to be around town through most of July. Keep your eyes peeled Humboldt and keep sending us your photos!