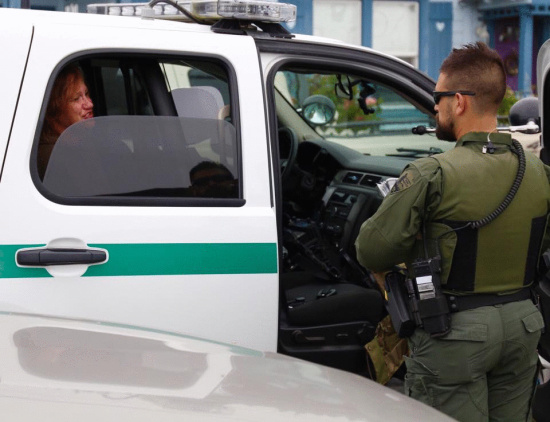 Two people are in custody after numerous U.S. Forest Service National Park Service law enforcement agents descended upon a Fields Landing home at about 2 p.m. this afternoon.
Greg Morse, who was among the rangers on the scene, told the Outpost's Andrew Goff that the arrests were the result of an investigation of thefts that had taken place in Redwood National Park, in Del Norte County. The two would be transported to Crescent City for booking, Morse said.
As many as four people were initially detained at the home, which is near the corner of Central and Harrison. One of the people eventually taken into custody, a woman, was sobbing as she was questioned, and told officers that she had previously spent 10 years in prison. As she was put into the back of one of the rangers' vehicles, she shouted "James, I love you!" at her fellow arrestee.