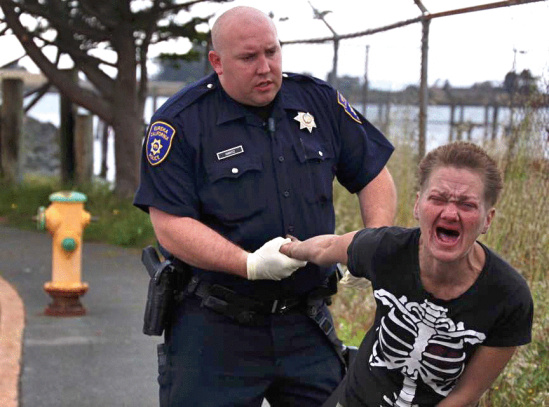 Photos by Andrew Goff
UPDATE, 3:36 p.m.: The search was called off and the woman who reported the drowning victim was arrested — for public intoxication, according to EPD Sgt. Travis Braud — after it was determined that the person who was said to have drowned was located, safe and sound, inside the Humboldt County Jail.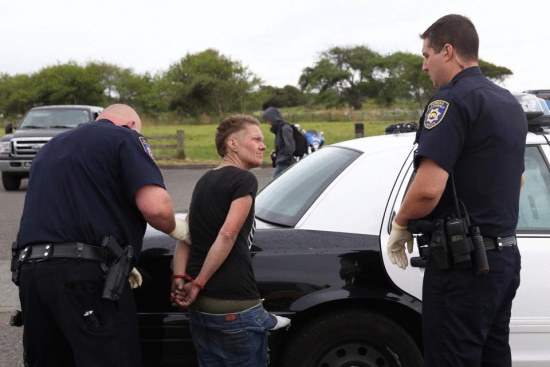 ###

ORIGINALLY: Every emergency service in Eureka is currently at the foot of Del Norte Street, attempting to confirm or deny a report of a drowning at the Del Norte Street Pier.
Just after 3 p.m., dispatchers received a report from a distraught woman saying that a friend was trapped in the water underneath the Del Norte Street Pier, and that no one would help him. When the fire department arrive, witnesses on scene said that they hadn't seen anyone in the water. Rescuers did not see anything visibly amiss at the site.
However, they took the report seriously, and rescue swimmers went in the water to conduct a "grid search" of the area around the pier just a few moments ago.
The Outpost's Andrew Goff is on scene. We will update this post shortly.