UPDATE, 6/15: Filming for The Love Witch continued Monday in Old Town Eureka with scenes being filmed both in inside and outside The Carter House Inn. The in-Humboldt production of the film is scheduled to wrap up out the Mattole Road on Tuesday.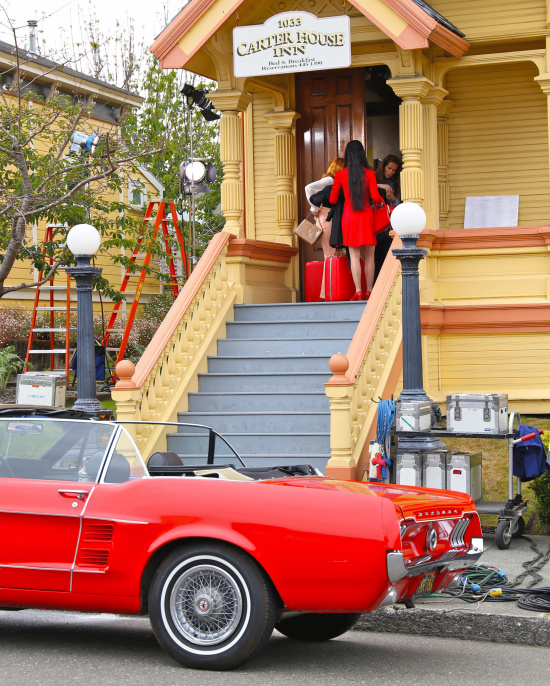 Photo: Andrew Goff
# # #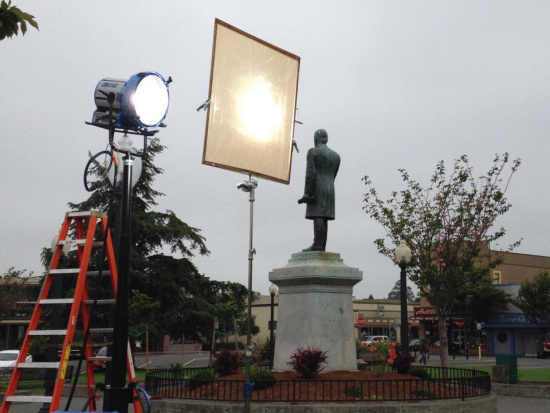 Mr. McKinley is ready for his close-up!
Arcata Plaza-goers today will find their town square magically transformed into a glamorous Hollywood movie set today, as the cast and crew of the upcoming indie film "The Love Witch" stop in to shoot a few scenes.
From the film's production notes:
THE LOVE WITCH is a film about a woman who becomes a witch in order to get love into her life. The script was originally inspired by pulp novels and cult films from the '60s and '70s. There was a lot of prurient curiosity during the sexual revolution about naked witches and their rites and orgies, as people became both curious about and afraid of women's new sexual powers. But the main character, although a "sexy witch," is mostly interested in the thing that has traditionally been every witch's real specialty – love.
Humboldt County Film Commissioner Cassandra Hesseltine tells the Outpost's John Ferrara, who has been roped into performing as an extra, that "The Love Witch" will be filming at a few other locations throughout the county — off Giuntoli Lane Mattole Road somewhere and in Old Town Eureka.
"The Love Witch" will star actor Jeffrey Vincent Parise, who you may remember as Don Draper's meditation leader in the last scene of "Mad Men" …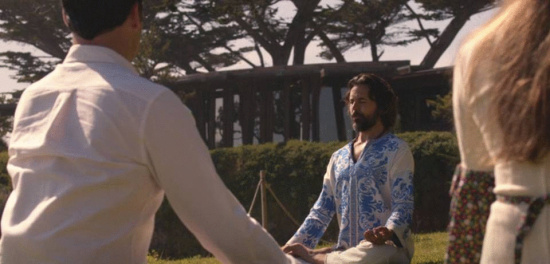 … or perhaps from his 48-episode run on "General Hospital."
Director Anna Biller tells the Outpost her reasons for choosing Humboldt County as a location: "My boyfriend used to live up here and he said it was very witchy and Victorian." Boo!