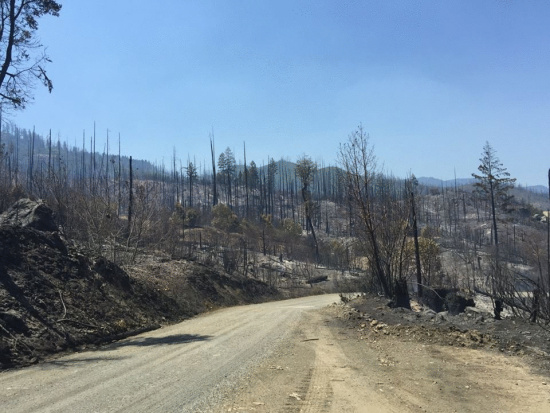 The Saddle Fire — the largest of the dozens of wildfires that were kindled to life during last week's thunderstorms — has burned about 1,500 acres as of Monday morning, according to the latest update from incident commanders.
There are two bits of good news: Mandatory evacuations along Lower South Fork Road have been lifted, and firefighters have managed to get containment lines around the fire's most active fronts. Over 1,200 people have been assigned to the fire.
Advisory evacuation orders are still in place for a section of Lower South Fork Road, along the South Fork of the Trinity, and for the town of Hyampom.