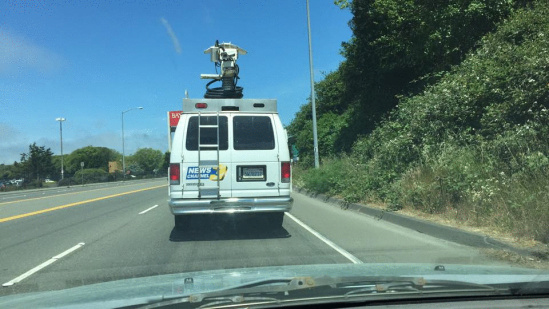 The Outpost had just come to grips with the fact that the Devil's Playground fire was a nonstory when it spotted the News Channel 3 news van driving down Broadway.
"LoCO will just follow that news van to wherever the news is," we thought.
Alas, today's news is so slow that News Channel 3 deemed it an appropriate day to wash its news van.
We pulled in behind them and surreptitiously snapped some shots of News Channel 3 news van drivers checking the car wash's clearance so as not to mangle their satellite doodad.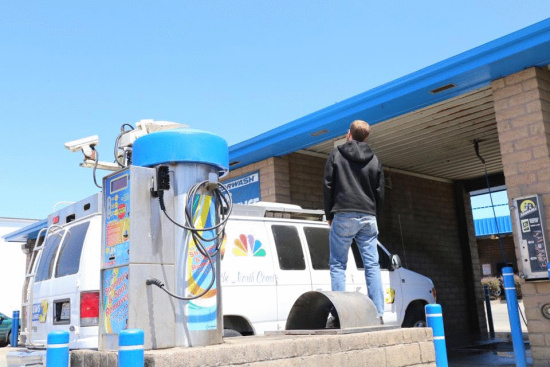 This LoCO exclusive will not be updated.