UPDATE, 4:37 p.m.: Humboldt Bay Fire's Bill Gillespie tells the Outpost that this was a pretty small incident that could have been worse, had not CR staff climbed to the roof and attacked the smoldering air conditioning unit with portable fire extinguishers: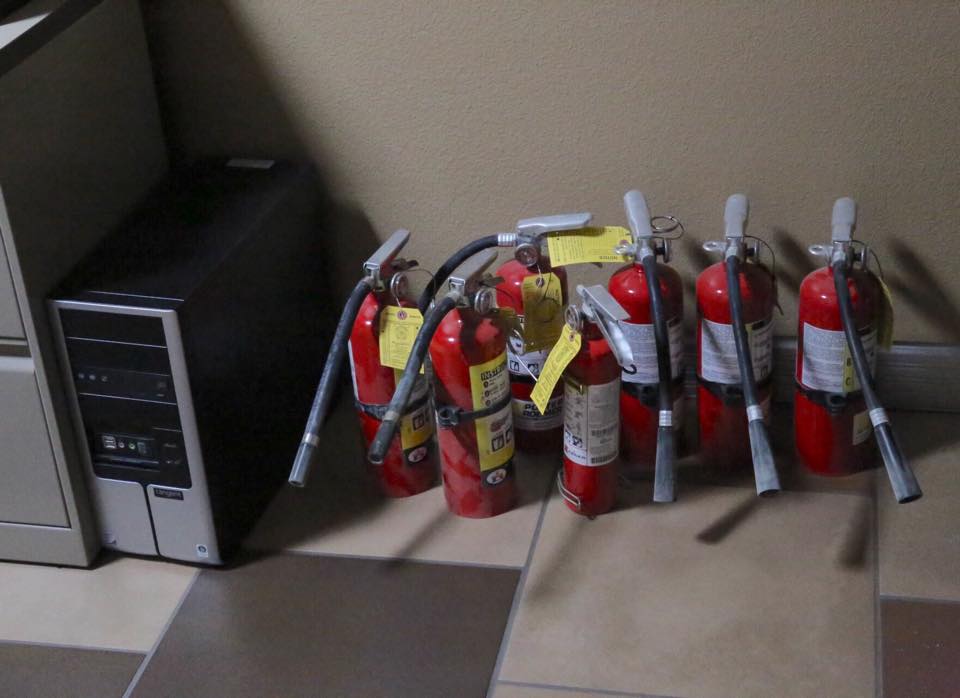 ###
UPDATE, 4:20 p.m.: Photos from the Outpost's Andrew Goff.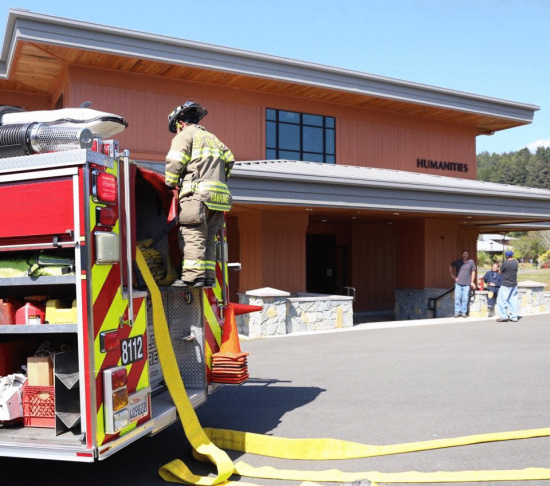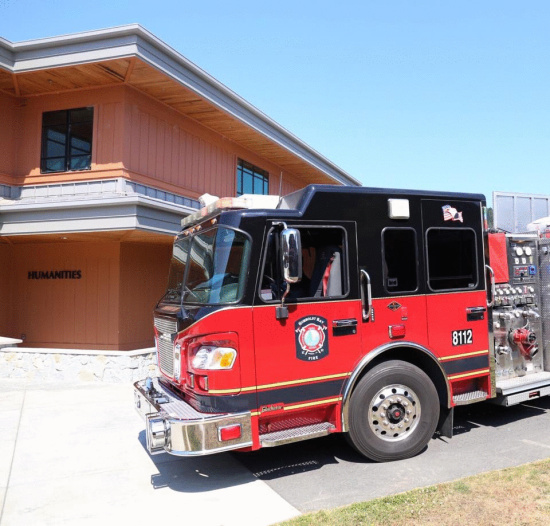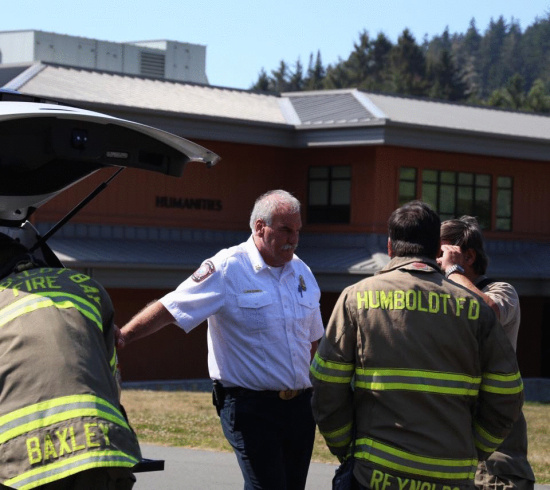 ###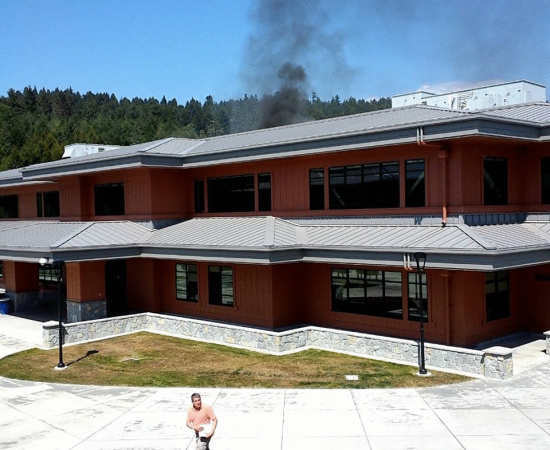 ###
UPDATE, 4:02 p.m.: Firefighters are now deescalating this. The second alarm has been canceled, and several trucks are returning home. There was some indication that the problem may be confined to a piece of ventilation equipment on the roof of the building.
###
UPDATE, 3:54 p.m.: Humboldt Bay Fire is now starting a second alarm for this fire. They've sent additional resources.
###
Minutes ago, Humboldt Bay Fire and the Loleta Fire Department have both been called to a structure fire at College of the Redwoods. As seen in the photo by reader Derek Long, above, smoke is coming from the roof of the Humanities Building.
They're sending a lot of firefighting resources down that way. We'll be updating shortly.