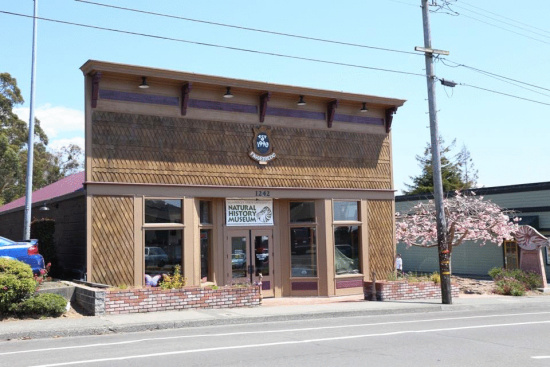 A reader writes:
Hey Lost Coast Outpost! I was just in Arcata and the University police were taping off the natural history museum. Any idea why? Thanks!!

Posted by Elizabeth Bolton on Monday, June 8, 2015
This turned out to be an animal-related non-crime.
A spokesperson for the university tells us that campus cops were dispatched to the museum early this afternoon, after it was notified that residents of its bee exhibit got a little frisky in today's sunshine. The bees, which have access to the outdoors, decided to swarm en masse into the surrounding shrubbery, there to frolic around in a way that startled passers-by.
The museum is closed today, so the police were sent in to secure the scene while specialists arrived to detain the subjects.
The Outpost's Andrew Goff happened to roll by just after first responders cleared out. It looked as though the museum's recidivism rate was about to skyrocket.