Remember this poor little fella?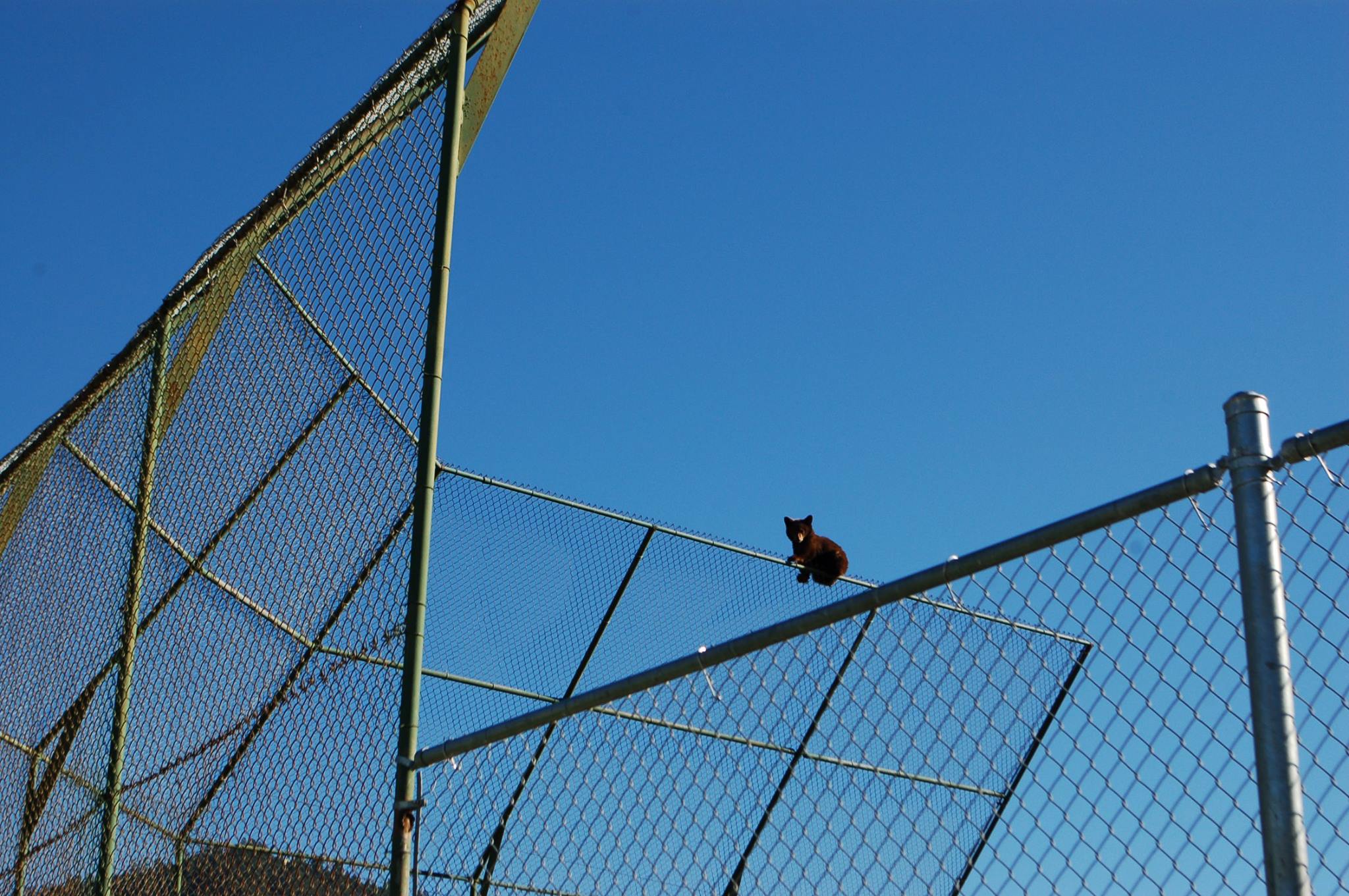 Photo by Allie Hostler, Two Rivers Tribune. Click to make it huge.
The little, abandoned bear cub who climbed the backstop at Hoopa Valley High on Dec. 30 has spent the last four and a half months putting on weight at Lake Tahoe Wildlife Care, and today's the day he gets released back in the wilderness.
The cub, who was given the name Hoopa, was joined at the care center by another orphaned cub from Humboldt, named Salyer. Hoopa (a male) arrived at the care center on New Year's Eve weighing just 20 pounds. There he joined Salyer (a female), who'd arrived a week earlier weighing 24 pounds.
Tom Millham, secretary/treasurer of Lake Tahoe Wildlife Care, said the cubs should have weighed at least 50 to 60 pounds at that time of year. "They were severely underweight," Millham said. "Had we tried to put them into hibernation they probably would have died because they just didn't have enough body fat.'
The care center was given instructions by officials with California Department of Fish and Wildlife to fatten the cubs up, which wasn't a problem. "My wife is a very good cook," Millham said. The cubs have since gained 48 pounds each, eating apples, watermelon, grapes, pears, fish, lettuce, avocado — "they love avocado," Millham said.
The cubs were loaded into a bear cage hitched to the back of a truck this morning and driven back to Hoopa to be released. "They should be there right now," Millham said at about 3:30 this afternoon. Asked if the cubs will be able to fend for themselves after a season in captivity, Millham said it won't be a problem. The cubs scampered away anytime someone came into their enclosure, and care center workers took measures to teach them lessons that would normally come from their moms. For example, before feeding the cubs fish they'd place the fish in water so the cubs make the association. Mostly, though, instinct will take over, Millham said.
"We feel very confident that they're not going to go near humans, no matter what," he said.
Here are some pics of the cubs leaving the care center.
We believe that's Hoopa on the right. Photo courtesy Tahoe Wildlife Care.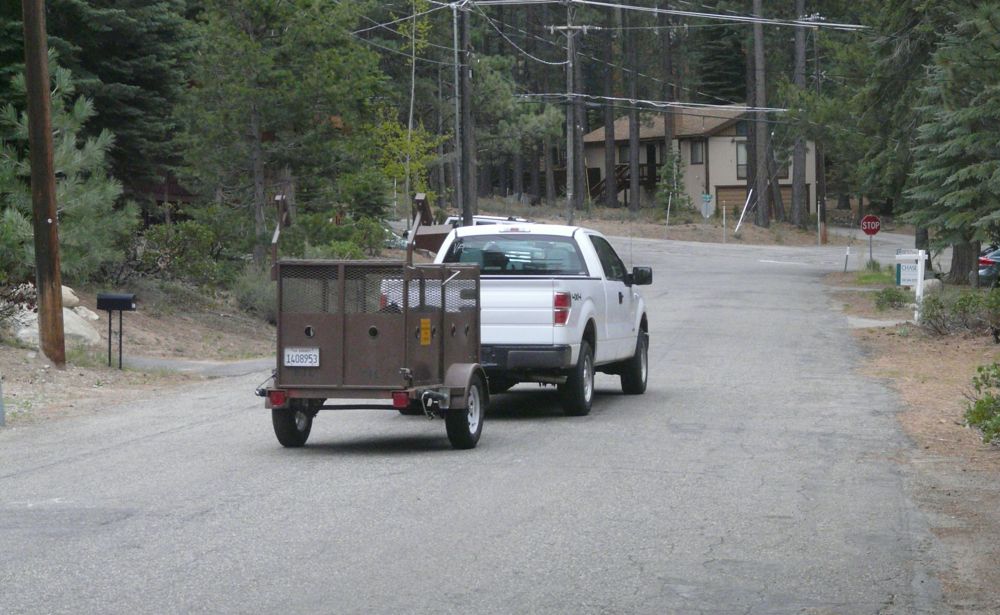 Road trip! Photo courtesy Tahoe Wildlife Care.