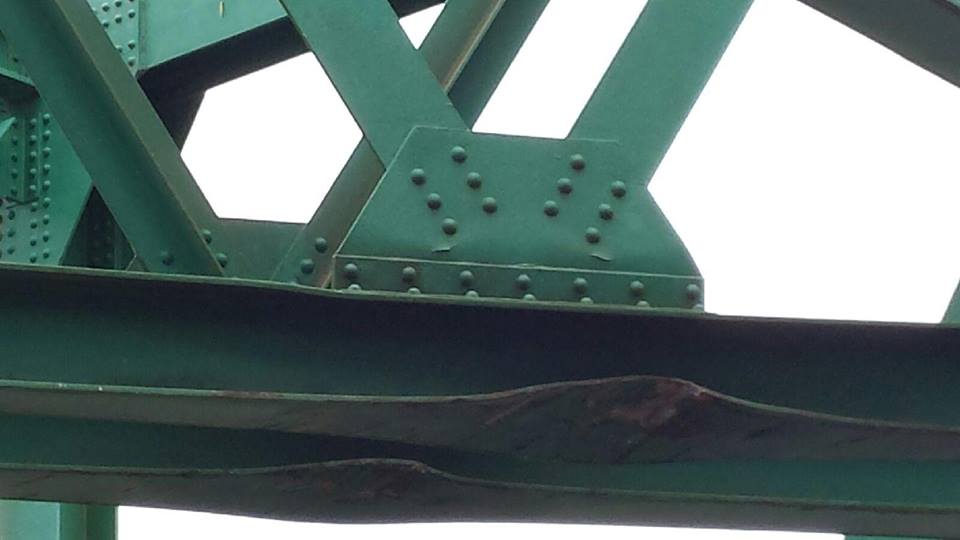 Photo courtesy of Caltrans.
It has yet to be determined whether those distracting bright paint splatters played a role in this incident, but the Outpost just got the following email notice from Myles Cochrane, spokesman for Caltrans District 1:
We've been notified that a backhoe on the back of a truck trailer smashed into the Paul E. Mudgett Memorial Bridge on northbound Highway 101 near Rio Dell, causing damage.

Due to the structural necessity of the area that was hit, Caltrans bridge engineers have begun analyzing the situation and planning repairs if needed.

Traffic has been reduced to one lane in that area and motorists should expect minor slowdowns.
Note: The Outpost received a follow-up message from Cochrane saying it might not have been a backhoe. So we changed the headline.