Team effort got E street shooter in custody. Thanks @Eureka_Police @LCOutpost social media played a big part. Details to follow.

— Andrew Mills (@ChiefAndyMills) November 13, 2015
Eureka Police Department press release:
On 11/12/15 at approximately 5:43 p.m., EPD officers responded to multiple reports of shots being fired near Grant and D Streets. As officers were responding to the scene, additional calls came in reporting there was a female gunshot victim at an apartment in the 1000 block of E Street. Officers responded to the apartment and located the victim. The apartment was secured and medical personnel responded to the scene. The victim was transported by medical personnel to St. Joseph Hospital with multiple gunshot wounds. The victim was alert and talking when she left the scene.

Witnesses at the scene described seeing a male subject running from the apartment wearing a dark gray or black hooded sweatshirt and black beanie. The suspect ran south on E Street from the apartment and then west on Clark Street.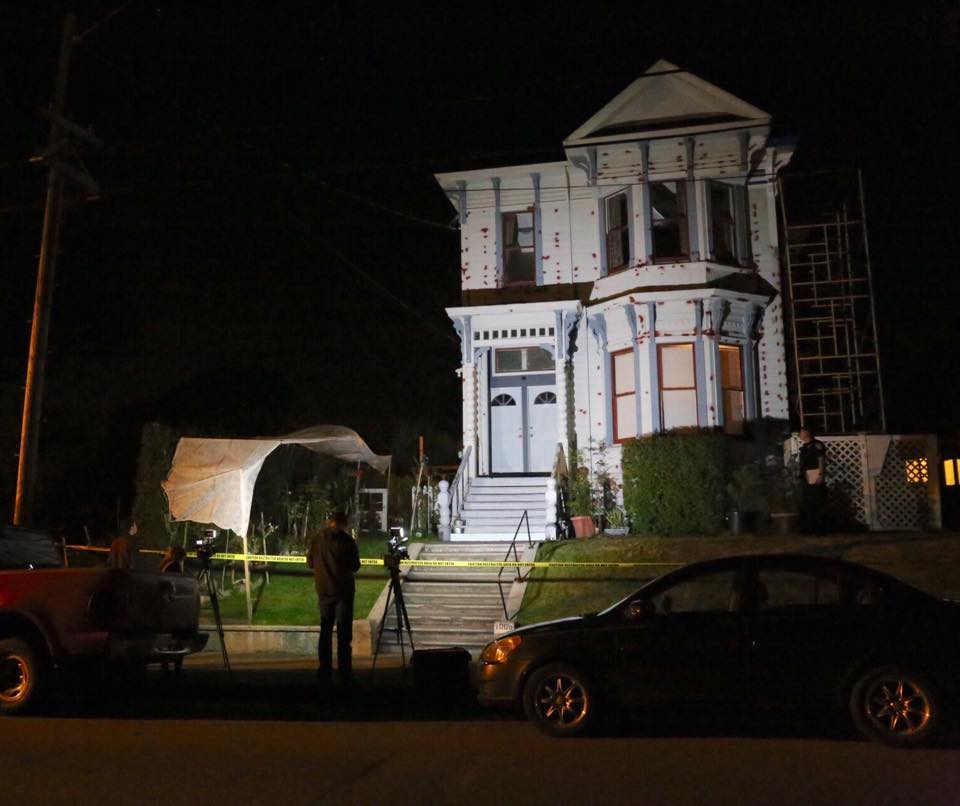 Detectives from our Criminal Investigation Section and our Problem Oriented Policing unit responded to the scene. Information garnered early in the investigation helped us identify the suspect as Steven Nicholas Upton of Eureka. A county-wide BOLO for Upton was released to all Law Enforcement Agencies requesting Upton be arrested for attempted murder if located. The same information was provided to the media on scene advising the public that Upton should be considered armed and dangerous and to report any sightings to law enforcement immediately.

At approximately 9:30 p.m., EPD received information from law enforcement personnel in Trinity County that they had stopped and detained Upton as a result of a traffic enforcement stop on Hwy 36. They advised they recognized Upton from pictures that were shared on social media sites.

POP Detectives responded to the location of the traffic stop and took custody of Upton. The vehicle he was driving was also seized as evidence and transported back to Eureka where it will be processed. Upton was interviewed by detectives and then booked at the Humboldt County Jail on suspicion of attempted murder and a probation violation.

This was not a random act of violence. Upton and the victim know each other, however the exact motive for the shooting is still unknown.

The victim was treated at St. Joseph Hospital for two gunshot wounds. One to the leg and one to her hand. She was flown to an out of the area hospital due to her injuries. Her injuries are not expected to be life threatening.
PREVIOUSLY: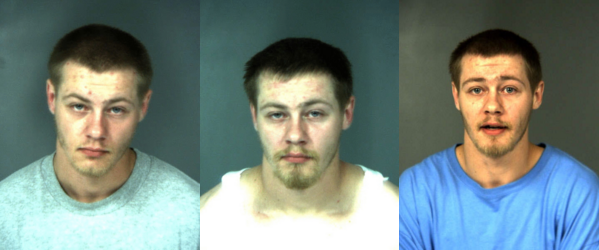 PREVIOUS UPTON: