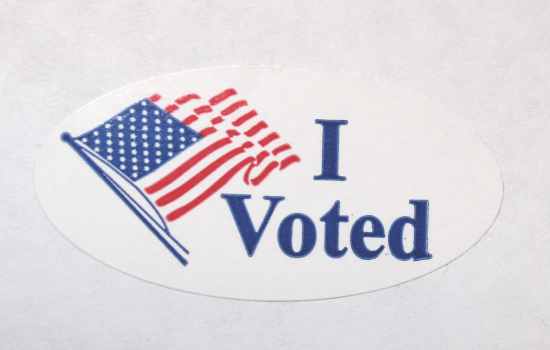 Friendly reminder: It is Election Day! Today is your last day to get out there and vote the hell out of the races happening in your Harbor District division or school district or community services district or fire protection district.
Lost your sample ballot? Need help finding your polling place? You might, because many polling places have changed this time around. But the Humboldt County Elections office has you covered. Go to this page. Scroll down. Click your zip code, and then your street, and then your address block, and your polling place will appear before your eyes, along with a link to your sample ballot.
The Outpost will be all on top of the election results as they come in this evening. Should be a fairly short night, and you have to expect that a greater-than-usual proportion of the results will be released in the election office's first report, right after 8 p.m. Off election years such as this one favor the vote-by-mail and absentee populace.
What races will we be watching? The big ones, this time around, are of course the races for Harbor District — Greg Dale v. Nick Angeloff in the Second Division (Fortuna, SoHum) and Patrick Higgins v. Susan Rotwein in the Fifth Division (McKinleyville, Willow Creek, Trinidad). There is a concerted effort to change the current direction of the district, and a lot of money has flowed into the challengers' (Angeloff, Rottwein) campaigns.
But there are also several races of import elsewhere around the county. In Arcata and McKinleyville, residents of the Arcata Fire District will be voting on Measure A, a property tax assessment that would provide funds to hire new firefighters. The ever-fraught Manila Community Services District has six candidates running for three seats. (See Mad River Union interviews with the candidates here.) There are school board races in McKinleyville and Fortuna and for various other fire districts and resort improvement districts and sundry things elsewhere in the county. See a full list here.
Vote today, if you have not yet voted! And come party with the Outpost tonight at 8 p.m., as the results start coming in!