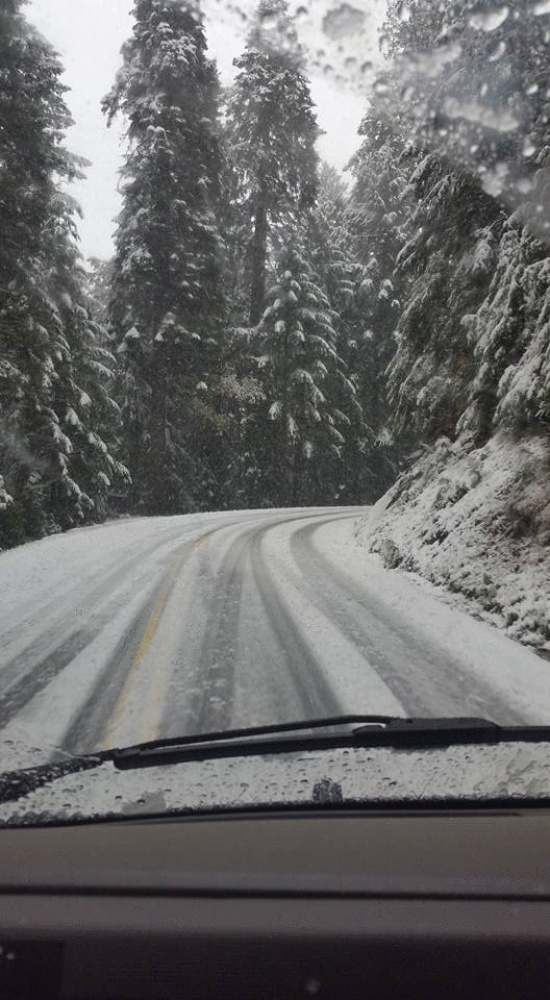 It's a cold mamma-jamma today! And soggy! Those two things together, plus some science stuff, have prompted the local office of the National Weather Service to issue a "Hazardous Weather Outlook" for the region.
The outlook — relevant portions of which are reprinted below — covers today and early tomorrow morning in both the coast of the North Coast and the North Coast's interior. Short version: Good chance of snow above 3,500 feet; frost likely in the interior and possible on the coast; possibility of thunder and hail today.
Fun!
From the National Weather Service:
Redwood Coast-Mendocino Coast

There is a slight chance of thunderstorms and small hail throughout the day today. Low temperatures may drop into the low to mid 30s in some coastal valleys tonight and Tuesday morning, with frost possible.

North Coast Interior

Numerous showers are expected to move through the area today, with isolated thunderstorms and small hail possible. A winter weather advisory is in effect for elevations about 3,500 feet, with total accumulations of 1 to 4 inches possible. Locally higher totals can be expected on some higher peaks above 5,000 feet.

A freeze warning is currently in effect for Monday night and Tuesday morning. Low temperatures are expected to fall into the upper 20s and mid 30s.