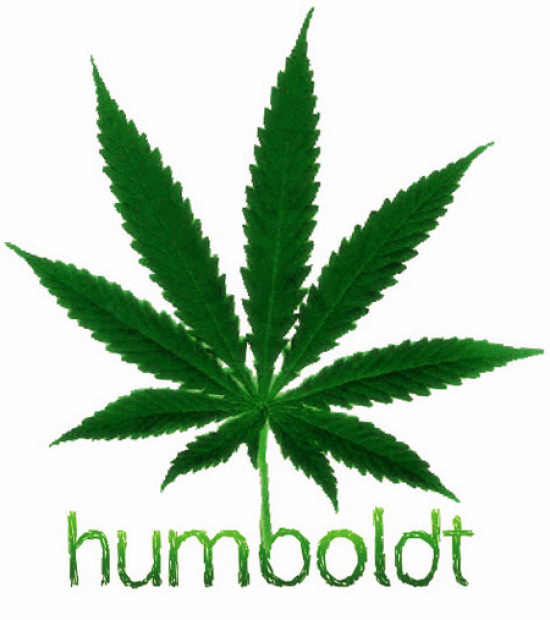 Less than a month after industry group California Cannabis Voice Humboldt (CCVH) handed off the regulatory reins, county staff has released what it's calling "the final Draft Marijuana ordinance." (Click here for the pdf.) This draft, of course, still has to go before the county Planning Commission and be adopted by the Board of Supervisors. The board hopes to have an ordinance governing outdoor medical marijuana cultivation in place by March 1, 2016, the last day that the state will allow local regulations.
The public comment period is now open and will last until Nov. 4, the day before the Planning Commission is scheduled to take up the matter. You can make comments at the Commission's Nov. 5 meeting (6 p.m. in Supervisors' chambers at the county courthouse) or send your written comments ahead of time to:
Humboldt County Planning & Building Department

Attn: Steve Lazar, Senior Planner

3015 H Street
In an email, Northcoast Environmental Center Executive Director Dan Ehresman, who was a vocal critic of drafts developed by CCVH, said the ordinance "looks pretty strong based on my quick perusal of it."
In particular Ehresman called attention to the draft's call for Conditional Use Permits for grows on land zoned for timber production (TPZ) along with "meaningful application requirements and conditions of approval."
Reached via phone, Ehresman elaborated:"While there are some areas that could be improved," he said, "overall it looks like a well-thought-out framework for regulating cannabis cultivation in Humboldt County." He added that giving people the opportunity to come into a legal framework will hopefully go a long way toward addressing the negative impacts of the industry that are so prevalent today.
Asked for a comment, CCVH spokesman (and fellow Lost Coast Communications employee) Andy Powell said the group has no comment at this time.
Let's take a quick look at what's in here. Some things that jump out on first reading:
The ordinance is divided into two sections, one governing grows in the Coastal Zone and the other governing inland grows.

The county will have three permitting tiers that correspond with the various state license types. Tier 1, a "Zoning Clearance Certificate," will be required for grows smaller than 500 square feet. A "Special Permit" (Tier 2) will be required for grows of 500 square feet to 2,000 square feet. And a Conditional Use Permit (Tier 3) will be required for grows larger than 2,000 square feet.

Commercial grows larger than 10,000 square feet will only be allowed on properties larger than five acres with Class I or II soils, on slopes of 15 percent or less, and with documented water rights.

It appears that the county will allow grows of up to an acre, with a Conditional Use Permit, following the guidelines set out in Assembly Bill 266.

Applications for permits will have to include a cultivation and operations plan "that meets or exceeds minimum legal standards for water storage, conservation and use; drainage, runoff and erosion control; watershed and habitat protection; and proper storage of fertilizers, pesticides, and other regulated products … ."

Growing will not be principally permitted on land zoned for General Agriculture, despite the fact that cannabis will be considered an agricultural product in the state's Health and Safety Code (assuming Gov. Brown signs AB 243), which means that:

In addition to all the necessary state licenses and permits, growers will have to get a conditional zoning clearance, conditional special permit, or conditional use permit from the county.

Conditional use permits will only be granted on land zoned TPZ (timber production), FR (forestry recreation) and TC (coastal commercial timberland) if the grow in question was already there on Sept. 1, 2015. If you want to start a new grow on land with that zoning, you're out of luck.

If you're going to divert any surface water for your grow, you've got to lay off said diversion from March 1 to October 30 each year.

All commercial grows will have a year to come into compliance with the new codes, regardless of whether or not they were already approved by the county.

All commercial growers will have to consent to an annual on-site compliance inspection, (though they'll get at least 24 hours' notice).

Grows won't be allowed within 600 feet of schools, school bus stops, churches, public parks or Native American cultural sites.

This broad condemnation of badness: "The commercial cultivation of cannabis for medical use shall at all times be operated in such a way as to ensure the health and safety of employees, independent contractors, visitors to the area, neighboring property owners, and end users of medical marijuana, to protect the environment from harm to streams, fish, and wildlife; to ensure the security of the medical marijuana; and to safeguard against the diversion of medical marijuana for non-medical purposes."
You can read the whole thing via the link below:
DOCUMENT: Draft Ordinance Relating to the Commercial Cultivation of Cannabis for Medical Use