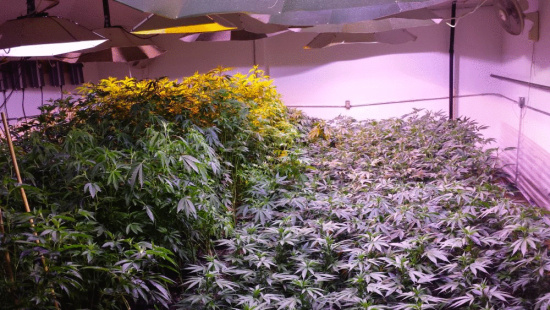 Nearly 20 years after California voters opted to legalize medical marijuana, the state finally has a regulatory system for the industry. Various news outlets are reporting that Governor Jerry Brown has signed into law Assembly Bill 266, Assembly Bill 243 and Senate Bill 643.
"The stringent and comprehensive regulations create an enforceable framework for governing virtually every aspect of the business in California — from licensing and taxation to quality control, shipping, packaging and pesticide standards," reports sfgate.com.
As previously reported, state lawmakers worked right up to the legislative deadline to advance three bills, which were gutted of their content and then reassembled with participation from the governor's office last month.
"The package seeks to manage medical marijuana by requiring individuals or companies engaged in any aspect of the industry to obtain at least one of 17 different licenses," reports NBC San Diego.
Here's a press release from Assemblymember Jim Wood, the author of AB 243:
Today, Governor Jerry Brown signed AB 243, authored by Assemblymember Jim Wood (D-Healdsburg), along with AB 266 and SB 643. The three bills, or the Medical Marijuana Regulation and Safety Act, will give California some of the most comprehensive Medical Marijuana regulations in the nation.

"Since the passage of Proposition 215 in 1996 the industry has operated largely in a shadowy grey area," said Wood. "With these new guidelines I am hopeful we will begin to see a medical marijuana industry that is safer, and more accountable."

AB 243 designates marijuana as an agricultural product and creates a regulatory framework for the cultivation of medical cannabis in California. Among other things, the framework would require the same environmental standards for cannabis as other agriculture products, require that all cannabis be tagged with a unique identifier, establish the Watershed Enforcement Team (a marijuana joint task force between the State Water Board and the Department of Fish and Wildlife) as a statewide program creating environmental protections for our natural resources across the state. This multi-agency task force will help medical marijuana growers come into compliance with new laws and crack-down on bad actors, ensuring our forests and watersheds are protected.

In AB 243's signing message, Governor Brown directed the Natural Resources Agency to begin restoration projects of land that has been the most negatively impacted by marijuana cultivation. The 2nd Assembly District has suffered the toughest environmental damages from marijuana cultivation, which means most of the cleanup projects will happen along the North Coast.

"The signing of these bills marks a turning point for the medical cannabis industry in the state of California. Developing comprehensive regulations for a 20 year old industry took a major effort on the part of legislators, the administration, and stakeholders. These new laws mean that business owners, patients, and law enforcement will finally have clarity. AB 243 was crafted with the North Coast in mind, and will help not only my district but the entire the state of California. I am proud it will serve as the foundation for the state's cultivation language," said Wood.

Our work is still a long way from being done. On the last night of the Legislative Session, I introduced two bills, AB 1548 and AB 1549, to continue the work needed on medical cannabis. AB 1548 establishes a medical cannabis excise tax to fund environmental mitigation and provide resources for local law enforcement. And AB 1549, sponsored by Board of Equalization Member Fiona Ma, creates a state credit union specifically for the cannabis industry. Currently, banks and credit unions, which are federally regulated, do not take customers who earn their revenue in the cannabis industry. As a result, all cannabis industry businesses are forced to operate exclusively in cash.
PREVIOUSLY