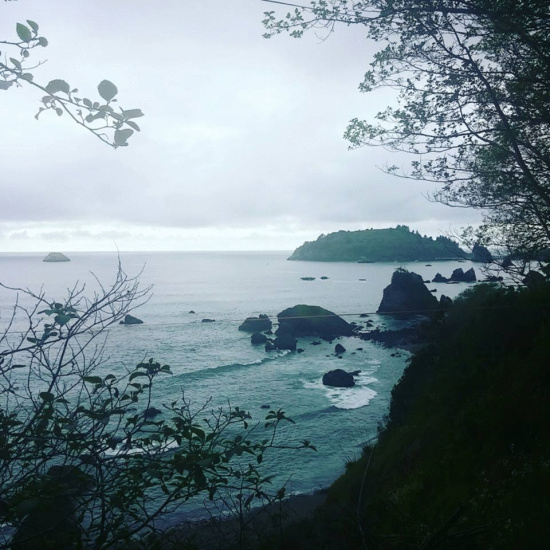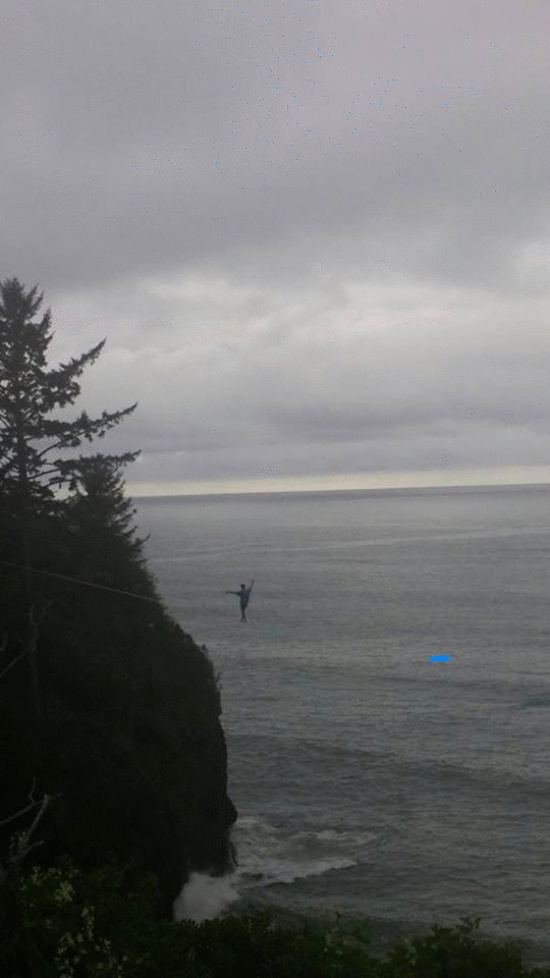 A mystery man drew a crowd of about 20 people as he slacklined high over Luffenholtz Beach on Saturday.
Spectator Della Lee said he was high enough for the fall to be fatal, but he was wearing a safety line.
"He was around 60 feet up," Lee said. "He didn't make it all the way. He kept falling with the slackline bouncing. His buddies made it sound like he was savvy and safety-conscious."
Lee said the slackliner and his friends were early 20-somethings from Arcata.
"His buddies said he worked all morning getting it up," Lee said. "One of his buddies was juggling bowling pins on the side of the road. They were really nice."
Humboldt local Noble Weaver filmed the hazy video of the walk, above.
"It was way cool," Weaver said. "I was glad that I saw it."