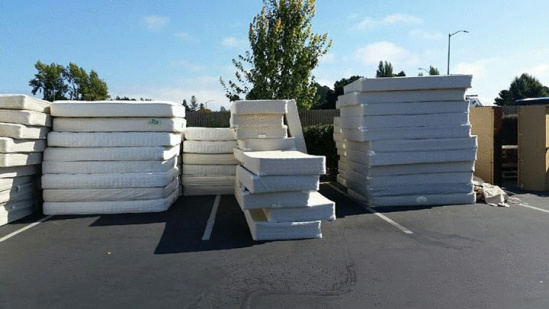 Attention, returning HSU students! Are you in need of a mattress? Are you open to that mattress having questionable stains and an extensive sexual history?
Good news! The Howard Johnson Express hotel in Arcata is replacing its beds, and selling off all its used mattresses on the cheap.
Right now you can grab a used queen bed and box spring for $30, or a used king and box spring for $50.
All transactions can be made at the front desk. A hotel employee told the Outpost that there are about 15 beds left.
"They're not in terrible condition," the hotel employee said. "It's cash only, and you have to haul them away yourself."