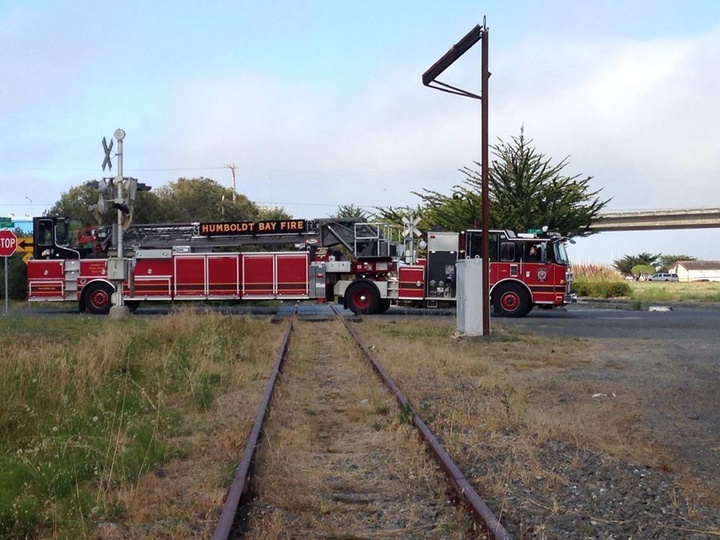 UPDATE, 9:56 a.m.: Trusty ol' Humboldt Bay Fire Engine No. 8181 has arrived! Firefighters are attempting to access the area by cutting through some fencing. LoCO's man near the smoke John Ferrara surmises that it "looks like they'll handle this no problem." Should that be the case, this will be your final update (because Saturday).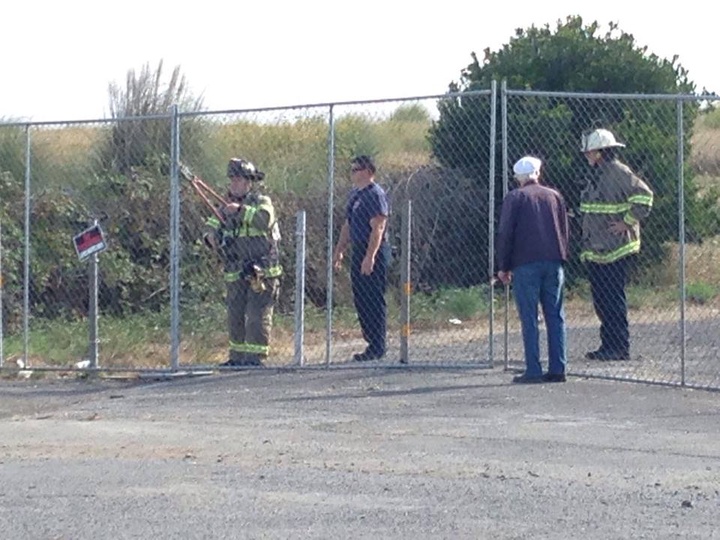 # # #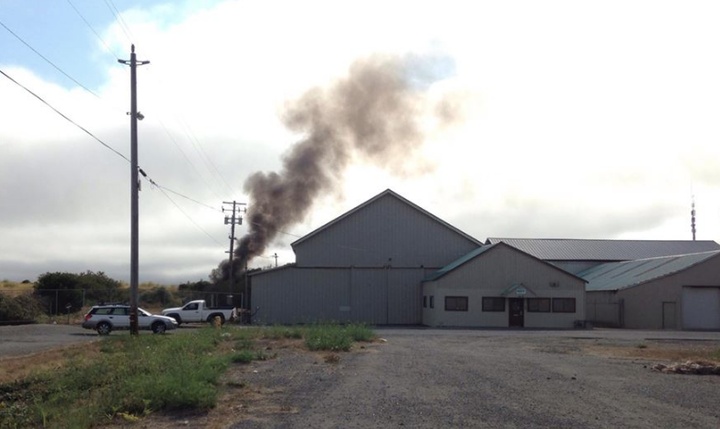 Original Post: A column of black smoke can be seen rising from an area of brush near the Eureka side of the Samoa Bridge. Humboldt Bay Fire is responding to the scene. A crowd of onlookers has assembled.
We will update when we have more.