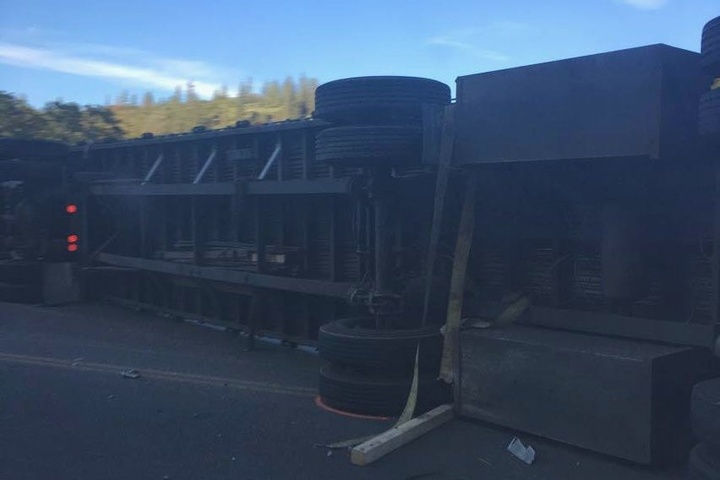 Take care, Highway 299 drivers! As the photo above shows, traffic at Buckhorn Summit, just east of Weaverville, is currently impacted by a bad big rig crash that has spilled lumber all over the roadway.
Reader Crystal Salomon, who took the picture above, says westbound traffic is currently moving; eastbound traffic is not.
Those facts could change at any moment, but you can bet that there'll be problems on the road for quite a while. CHP dispatch noted that ambulances were still being sent, as of a few minutes ago, and were having some trouble getting through the stopped-up traffic.