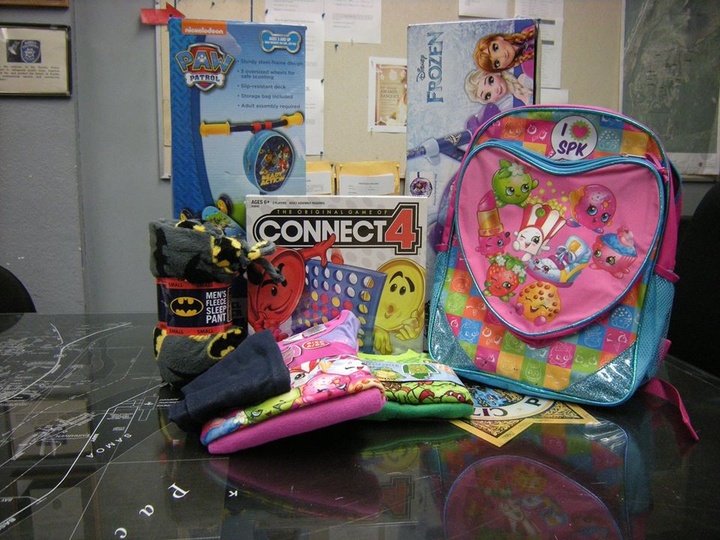 From the Eureka Police Department:
Sergeant Sopoaga is trying to save Christmas! Are you missing these newly purchased items? They were found on a front lawn of a residence on the 3400 block of Elizabeth Street this morning. The receipt was found inside the backpack but the store was unable to identify who made the purchase.

Call EPD at 441-4044 to claim. Refer case #16008632. Be prepared to describe the purchase date, where the purchase was made, and the last four digits of the credit card used.