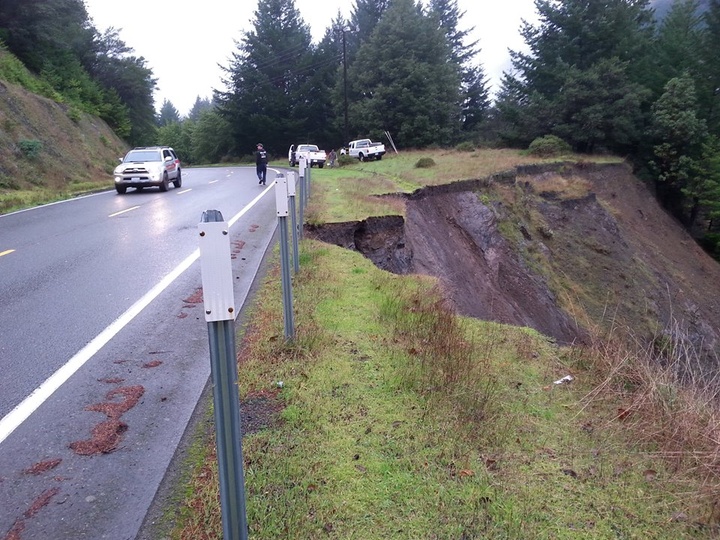 The Humboldt County Board of Supervisors has proclaimed a local emergency after a storm caused an estimated $2.89 million in damages to numerous county roads earlier this month.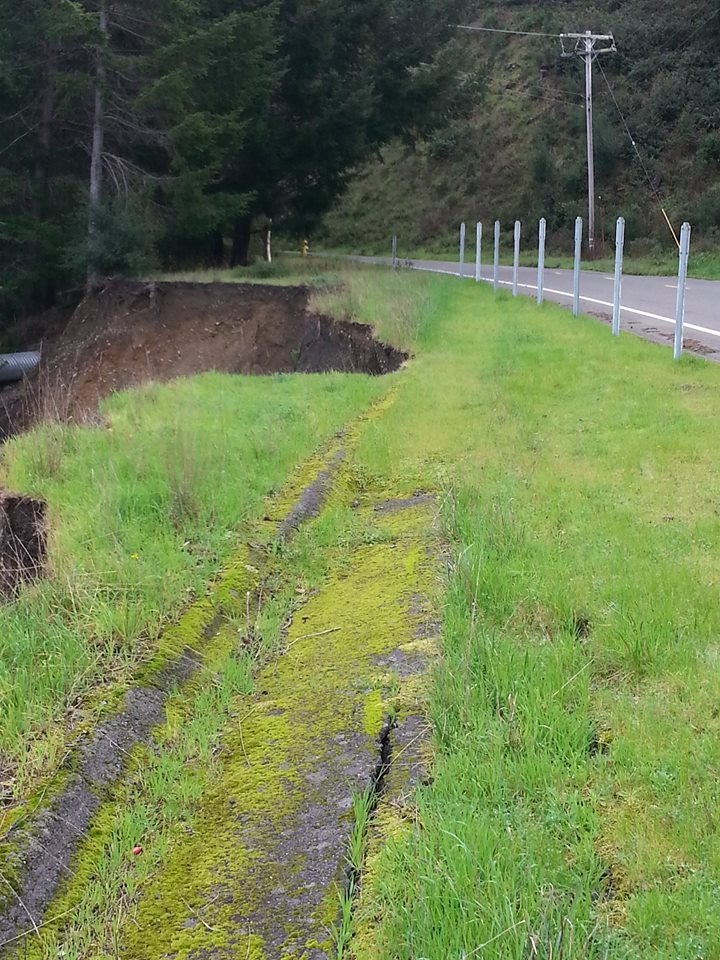 The announcement was made at a special meeting held yesterday, when the board stated it would seek California Disaster Assistance Act funding to repair the damages, which exceed county resources.
Shelter Cove Road will take up a brunt of the cost, with an estimated $1.5 million in damages.
According to the meeting agenda, the storm caused a 250-foot deep shoulder slip on Shelter Cove Road, causing cracking in the roadway. The road will require a retaining structure to keep both lanes of traffic open.
Telegraph Creek, Alderpoint, Steelhead, Dyerville Loop and Wilder Ridge Roads are also mentioned in the report, roughly combining for half the estimated costs.
"The adoption of the resolution allows for the County to seek state and federal reimbursement for storm damage repairs," the agenda reads. "The amount of funding depends on the agencies that assist, including the State of California and the Federal Government."
Read more in the County of Humboldt Facebook post below.

The remaining costs listed in the county's report.
County of Humboldt's Facebook post:
Last week's storm wreaked havoc on local roads, and Humboldt County Public Works - Roads estimates there was $2.89 million in damages. The Board yesterday proclaimed a local emergency and we will be seeking California Disaster Assistance Act funding to repair these roads.

The photos below are from Shelter Cove Road and Wilder Ridge Road.