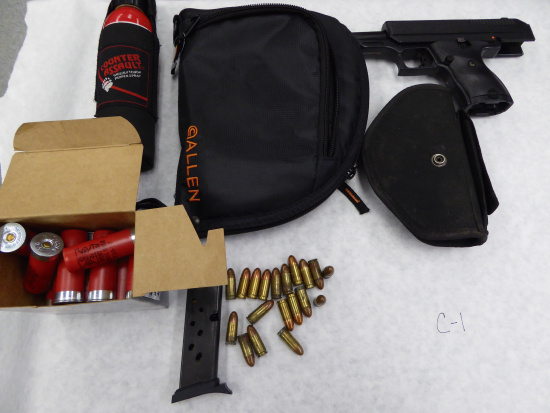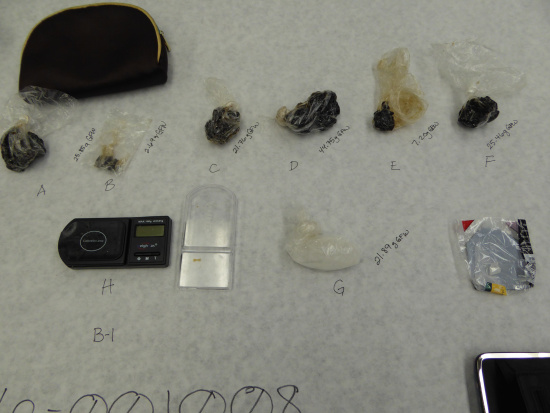 From the Eureka Police Deparment
Detectives with the Eureka Police Department's Problem Oriented Policing Unit (POP) recently received information that Charles Gay, 41 of Eureka, was dealing controlled substances from his motel room on the 2400 block of Broadway. Detectives also learned Gay was on searchable probation for possession of a controlled substance.

On 02/16/16 at about 9:45 a.m., POP Detectives conducted a probation search at the motel room. Detectives contacted Gay and two other occupants in the room, Amber Younger (26) and Eugene Laffoon (49) both of Eureka. Detectives located about 127 grams of Heroin, 21 grams of Methamphetamine, Marijuana, and a loaded handgun belonging to Gay.

During the search Detectives found room keys for a hotel on the 3500 block of Broadway and a receipt showing Gay had a storage unit on the 600 block of West Clark Street in Eureka. Detectives searched the additional hotel room but found Gay had already checked out and nothing was left. Detectives searched the storage unit and located about 4.5 pounds of manicured Marijuana, trimming equipment, and a scale.

Gay, Laffoon, and Younger were transported to the Humboldt County Correctional Facility. Gay was booked for maintaining a drug house, possession of a loaded firearm with controlled substances, possession of controlled substances for sale, and felon in possession of a firearm. Laffoon was booked for outstanding drug and theft related warrants. Younger was booked for maintaining a drug house and possession of a controlled substance.

Anyone with information regarding suspected drug operations within the City of Eureka is asked to call the Problem Oriented Policing Unit at (707) 441-4373.