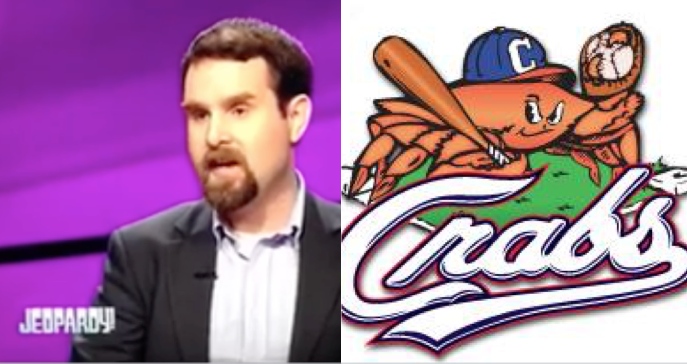 A: This baseball team plays in the nicest stadium that the Jeopardy contestant and frequenter of minor league parks in the video below has ever visited.
Q: What is the Humboldt Crabs?
Yes, Humboldt County denizens have long known that their little baseball team is the finest in all the land. Now, for better or worse, America knows. Despite Alex Trebek's foolish suggestion that Buffalo, New York has a team worth your Crabs-like love, a contestant on tonight's episode of Jeopardy says that … well, just enjoy Humboldt's latest big time shout out in the following low-quality clip.
Well folks, it's official. The Crabs are the best. #jeopardy #GoCrabsGo #LifeAsACrab

Posted by Humboldt Crabs Baseball on Tuesday, February 16, 2016