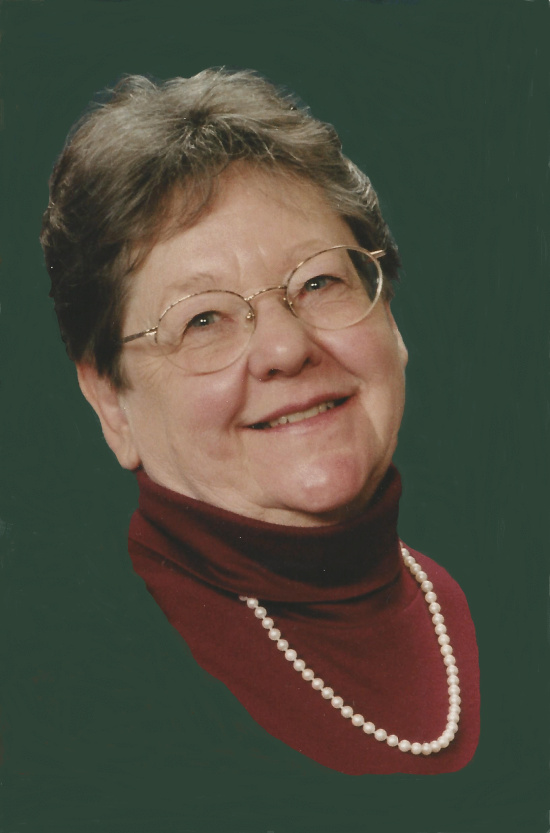 Avelda Pearl Walker Parrott, known to most as "Vel" or "Velsey," passed peacefully at approximately 11:11 p.m. on February 1, 2016, just a few days after celebrating her 76th birthday with her immediate family at Especially You Assisted Living in Eureka.
Avelda was born January 22, 1940, in Ardmore, South Dakota, second daughter of three children of Kenneth and Pearl Paulsen Walker.
During her high school years in Edgemont, South Dakota, Avelda played alto saxophone in the marching band, and was a vivacious and fun-loving young girl. During her junior year, the family moved to Eureka, where, after finishing high school and going through beauty school and having hair of many colors, Avelda met and married Billy Joe Parrott and began their family, raising two daughters, Dana Sue and Tahni Marie.
Avelda loved to garden and birdwatch. Her indoor hobbies included crocheting, quilting, and ironing everything under the sun, including dish towels, pillow cases, and even sheets! She always said she hated to cook but she was very good at it and she made the best pies.
She was one of those amazing people who could sit down at her piano and play any song by ear, without sheet music to guide her.
One of her favorite things to do was photograph her family at various activities, usually from behind – she thought that was an interesting and honest representation as it was never "posed." She used her free time to enrich her life by taking various classes to learn more about things that interested her, ranging from cake decorating and quilting to religions of man. She was addicted to Sudoku puzzles, which don't even make sense to most people. Before moving to assisted living, the activity most dear to her was volunteering to cut hair at the Arcata Senior Center, which she did for many years and made many friends there. It was an important part of her life.
During her life she worked as a beauty operator, dispatched for Humboldt County Sheriff's Office, worked at Humboldt Child Care Council, and worked as a medical transcriptionist. Above all, Avelda loved her family and was a good mother and wife.
Avelda was predeceased by her father, Kenneth William Walker; stepfather, Melvin Mintz; mother, Pearl Katherine Paulsen Mintz; younger brother, Kenneth Wendell Walker; and nephew, Darrell Jay Hanger.
Avelda is survived by her husband of 55 years, Billy Joe Parrott; daughters, Dana Parrott Harris and Tahni Marie King; sons-in-law Craig Harris and Kevin King; granddaughter, Laura King Brooks and her husband, Sean Brooks; sister, Belva Marie Hanger; and nephews, Richard Allen Hanger and Tracy Dee Hanger.
A memorial service will be held at 2 p.m. on Sunday, February 28, 2016, at the Arcata Community Center Senior Dining Room, 321 Dr. Martin Luther King Jr. Parkway, Arcata, 95521.
Special thanks to the staff at Especially You for their amazing and compassionate care of our loved one. In lieu of flowers, please consider making a donation to the Humboldt Senior Resource Center at the address above or humsenior.org.
###
The obituary above was submitted by Avelda Parrott's family. The Lost Coast Outpost runs obituaries of Humboldt County residents at no charge. See guidelines here. Email news@lostcoastoutpost.com.