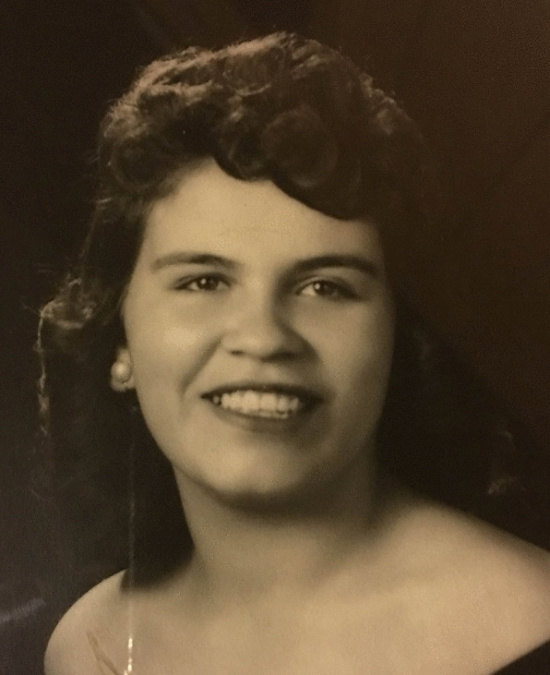 Patricia Eileen Thigpen came into this world on December 1, 1942 and took her final journey on February 9, 2016 surrounded by her children.
Patti was born in San Francisco. She grew up in the Weott area and around the Bay Area. Later she moved to the Reno area for about 20 years. She finally retired to her family's homestead on Lower Ke'pel along the Klamath River on the Yurok Reservation; Patti was a proud member of the Yurok Tribe.
She had many jobs throughout her life that she enjoyed working for — like State Farm, banking and bartending, to name just a few. She also volunteered at the Yurok Tribal Head start. She enjoyed working with all the little kids. She loved to tell stories of all the silly things the little ones did. It brought her a lot of joy and smiles.
She was an amazing woman with so many strengths to write about, but for all that knew her she was a great wife and a great mother many wish they had. When she loved you she loved you with all of her heart and she let you know that she loved you and you knew it. Her cooking skills were off the chart and everything was from scratch. There was nothing that she could not cook. She would cook for you just to show you she cared. She would ask what your favorite dish was and whip it right up.
Things that she loved to do were jigsaw puzzles, slot machines, bingo and gardening. She loved watching from her window the hummingbirds and quail come and feed in the front yard every day. She knew how many quail there were in her covey and just how many hummingbirds flew in to feed out of the feeders she had set up. Patti also enjoyed attending classes, meetings and gatherings at the Weitchpec Tribal Office. She enjoyed the company of others and she tried to make it to every possible event. She always had a welcoming smile for her friends, and the warmest old school hospitality.
Patti was survived by her husband, James H. Thigpen; sons Anthony Halbe (Sue), Leroy Halbe, Junaluska Thigpen (Kenna Miller); daughters Laurie Halbe Lutz (Dan Lutz), Regena Halbe, Gina Thigpen Ross (Don Ross); grandchildren; Zack, Kyle, Jason, Jessica, Danielle, Michael, Justin, Joey, Jacob, Keandra, Nadia, Elijah, Nyellee, Isabelle, Evan and Ava; nephew and nieces Tim Ulrich, Maria Ulrich, Jeremy McInerney, Daniel McInerney; aunt Carol& Dick Fay.
She was preceded in death by her parents Robert Gardner McInerney & Regena Masten McInerney; brothers Bob, William & Daniel McInerney; sister Joanne Ulrich; grandparents Henry and Bonita Masten; auntie Henrietta Lewis and husband Andrew Lewis II.
A Graveside Service will be held at the McInerney Family Cemetery off Lower Ke'Pel Rd., Weitchpec, on Thursday, February 18, 2016 at 1 p.m. Potluck to follow burial.
"OH MY STARS"
###
The obituary above was submitted by Patricia Thigpen's family. The Lost Coast Outpost runs obituaries of Humboldt County residents at no charge. See guidelines here. Email news@lostcoastoutpost.com.