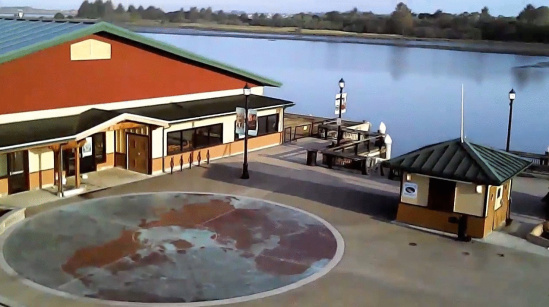 I lost it last Wednesday evening.
I was down at the Wharfinger, one of the 100-plus audience members there for a presentation on the future of the three-block waterfront strip between C and F Streets. This public meeting was the culmination of a year-long process in which the City of Eureka invited input on how best to use the largely empty space. The six layouts included big and little franchise and boutique hotels, a Wiyot tribal center and/or museum, open park areas, a roller rink, a crafts market, a permanent covered market and an open-air farmers' market, retail shops, condominiums, an open-air stage, a theater, a tidal basin. All of which looked—in the renderings—much more interesting and inviting than the present gravel wasteland which now serves mainly as a late-night wheelie track for kids driving suspension-lift pickups.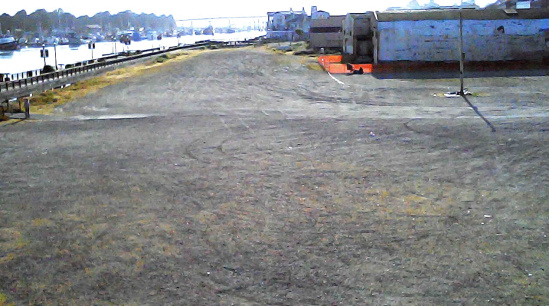 Despite the elegant visuals ("Where are the bathrooms?" a couple of local business people asked me later), when audience comments were invited, I launched into a rant. "If the city can't take care of its boardwalk now, how will it avoid a similar fate for this three-block area in the future?" and "How can we expect interest from investors when they can see what the situation is like down there?" (It took years to sell the Bayfront One condos and to find a tenant for what is now Jack's Restaurant.) And etc. I couldn't stop. Shut up, Barry.
(The response, of course, is that the City is taking action, having recently adopted a long-term plan for housing at least part of our thousand-strong homeless population. I worry: too little, too late.)
My wife Louisa and I moved here—half a block from the area in question—in the summer of 2001, as the last of the boardwalk pilings were being driven into our soft bay mud. Over the past 15 years, we've seen the once clean, safe and attractive boardwalk, complete with new benches and planters filled with colorful flowers and shrubs, deteriorate into its present rather seedy look, a hangout/dorm room by day and night for usually quiet (but sometimes abusive) folk who have nowhere else to go; the occasional broken bench (at least the gazebo area doesn't have that problem—no benches!);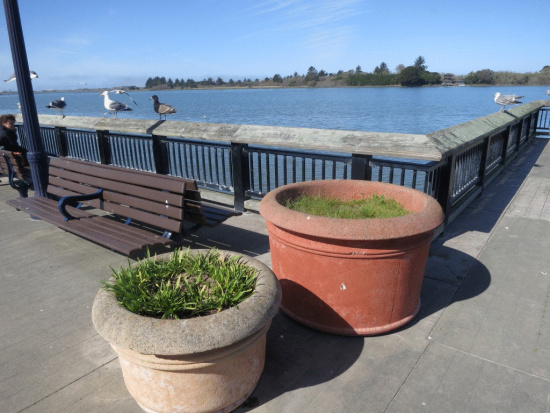 many planters vandalized or empty,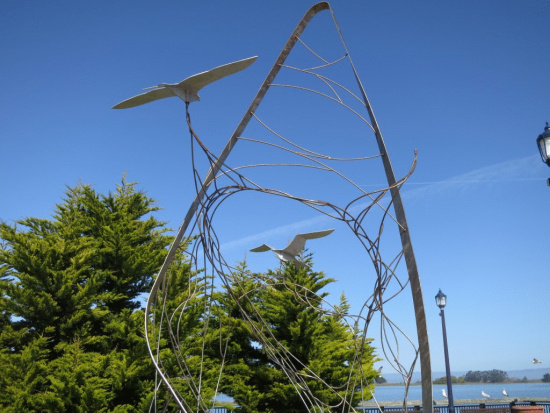 Jack Sewell's soaring, spinning sculpture absent one of its seagulls (the most blatant example of various recent desecrations of waterfront art),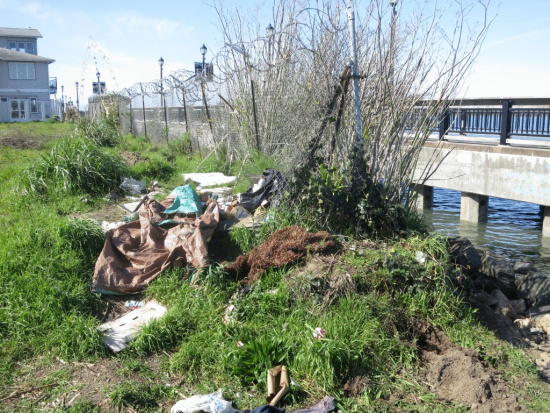 poop and syringes in plain view if you walk there early in the morning; the pungent smell of weed in the air most anytime; a pile of trash next to the encampment below the east end of the walk
and the F Street dock still not repaired.
The visitor-magnet dream is turning into a much-less-than-ideal feature: this is where we expect happy out-of-town families to stroll while they watch the sunset?
One panelist, an Old Town storeowner who says she talks to thousands of tourists every year, said that the number one comment she hears from visitors is their aversion to our very visible (and, frequently, audible) homeless problem. It is, of course, a worsening situation, especially with the push to limit or close Palco Marsh to camping.
(For a look at Portland's approach to homeless camping, see here. And for San Francisco's "Hooverville" problem, here.)
Metaphors spring to mind: the elephant in the room, putting the cart before the horse…with the best will in the world, I don't see our waterfront becoming attractive to investors and tourists (like, for instance, the Santa Cruz boardwalk or the Bandon seafront) until we face up to the problem of our homeless population. Last week's Journal discusses Arcata House in the context of the nationwide "Housing First" initiative, including this chilling statistic: "…the average unsheltered homeless person on the streets costs taxpayers about $40,000 a year."
To change the situation is going to take much more commitment, money and effort than our local governments have been willing or able to invest to date. Right here, right now, we have a problem. Are we headed for another boardwalk fiasco? Or can we address homelessness, if not first, at least in parallel with those inspired plans for waterfront development?
Starting, perhaps, with clean, safe and sanitary bathrooms.