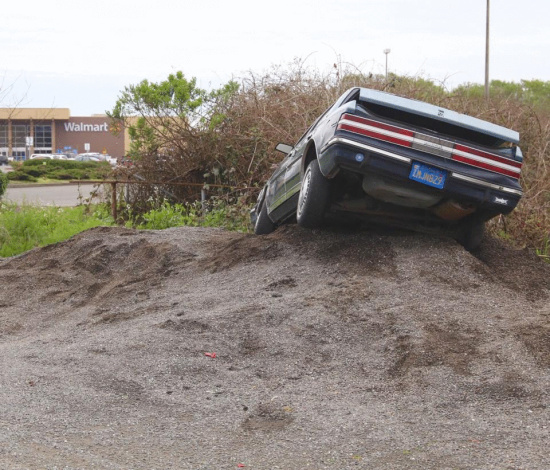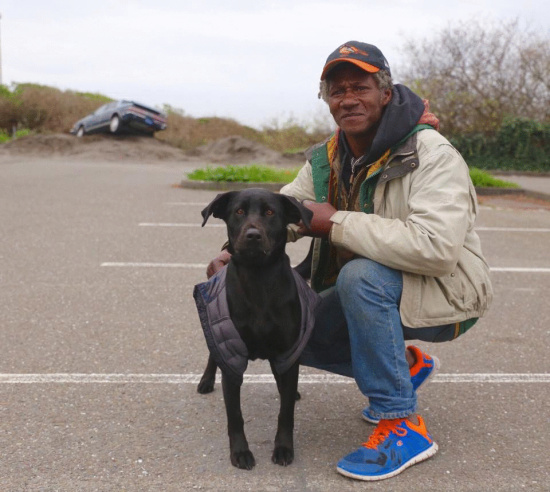 That's right — he found Eugene Robinson, the man who authorities were beginning to fear had perished in the very shipwreck Goff had just been at. (He was not the driver of the car.) Robinson had not heard that the Dennis Gayle was at at the bottom of the bay, nor of the search that had been mounted for him.
"I've just been staying where I can," he said, with his dog Duchess at his side. "Been moving around, looking for food."
Eureka City Councilmember Kim Bergel was also at the scene. She told the Outpost that she had been searching for Robinson since yesterday, and would now take him to the Eureka Rescue Mission. The police have been notified.
Full marks to LoCO commenter 'daniele,' who posted that she saw Robinson at a bus stop at the mall shortly after the Sheriff's Office announced it was looking for him.
Oh, and we haven't figured out what is going on with this car wreck yet. Update later, maybe.