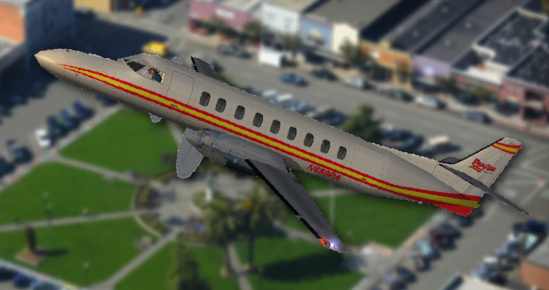 UPDATE, 4:30 p.m.: What does it cost? See LoCO's note after the county press release.
# # #
Original Post: County of Humboldt press release:
Beginning in April, local passengers will have more flights and more destinations available to them when they decide to fly Humboldt. Peninsula Airline, Inc. (PenAir) announced today that it will begin servicing the California Redwood Coast – Humboldt County Airport with flights to Portland International Airport, the largest airport in Oregon.

The agreement means Humboldt County will have two airlines and two destinations serving our regional airport for the first time in nearly five years. The first flights are scheduled to depart on April 21.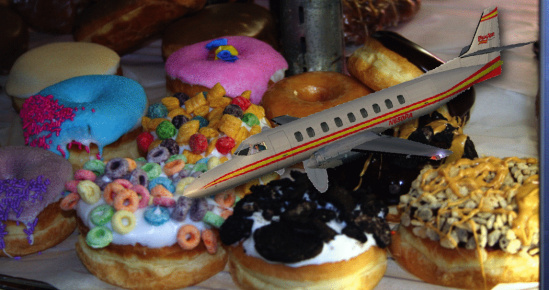 Proposed flight schedule:
Monday thru Sunday – daily midday service

Starting April 21, 2016
Arcata/Eureka – Portland
Departs 5:50 AM
Arrives 7:20 AM

Portland – Arcata/Eureka
Departs 9:20 AM
Arrives 10:50 AM

Arcata/Eureka – Portland
Departs 11:20 AM
Arrives 12:50 PM

Portland – Arcata/Eureka
Departs 6:30 PM
Arrives 8:00 PM

"We are thrilled to have PenAir coming to Humboldt County," said Public Works Director Tom Mattson. "Our community has made it clear that they want more flights to more destinations, and I'm confident that PenAir will do a great job offering quality air service to the people of our area. There are so many positive aspects to this news. I'm excited to see our community reap the benefits."
# # #
UPDATE, 4:30 p.m.: WHAT DOES IT COST?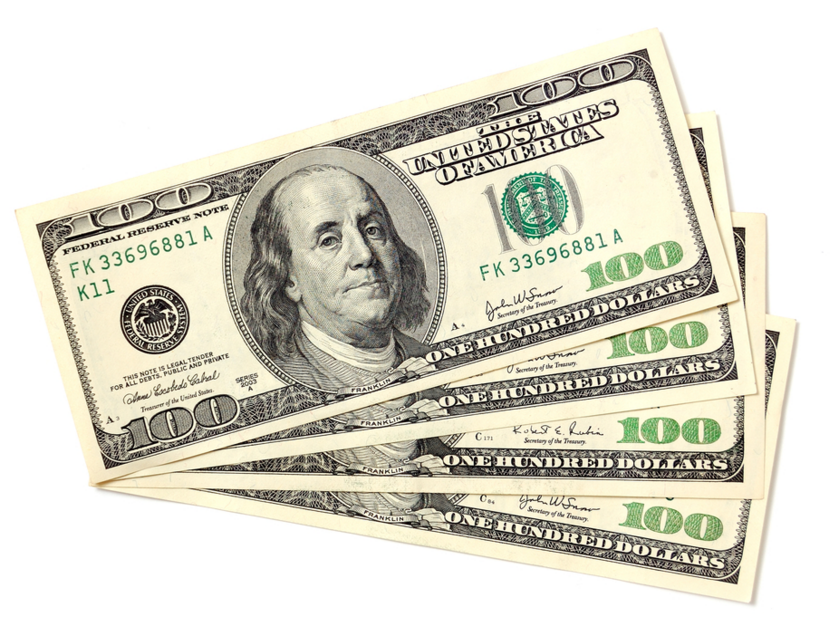 Your Lost Coast Outpost was certainly as excited as any other Humboldtian when it got news, above, that our lengthily named local airport would finally be serviced by a second airline. Portland! We're pretty sure we have friends that might remember us there!
But, just like everybody else, we asked the next obvious question not answered by the press release above: What does it cost to fly PenAir from ACV to PDX? Crucial information, right? For the answer, you need look no further then the PenAir website which is already booking flights after Apr. 21.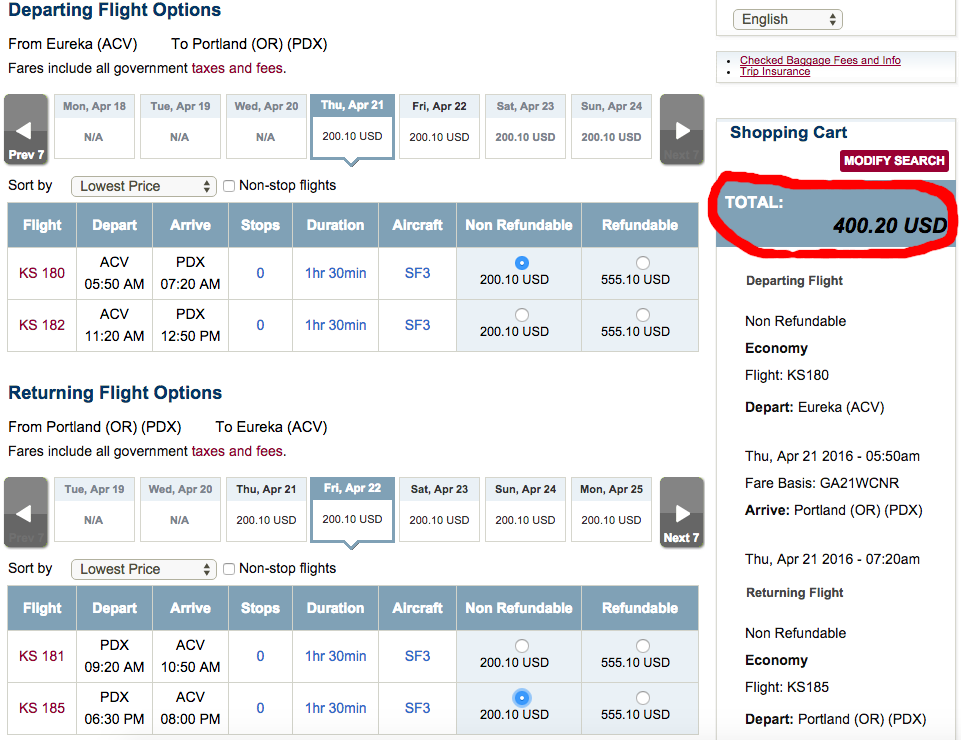 $400.20, roundtrip. Not exactly a "Hey, let's jet up to Portland for the weekend" price but at least you have the option.
PenAir also issued a release today announcing its plans to service ACV in which it also mentions that it will begin flights between Redding (RDD) and Portland (PDX) also beginning Apr. 21. Say! Just out of curiosity, what does that trip cost?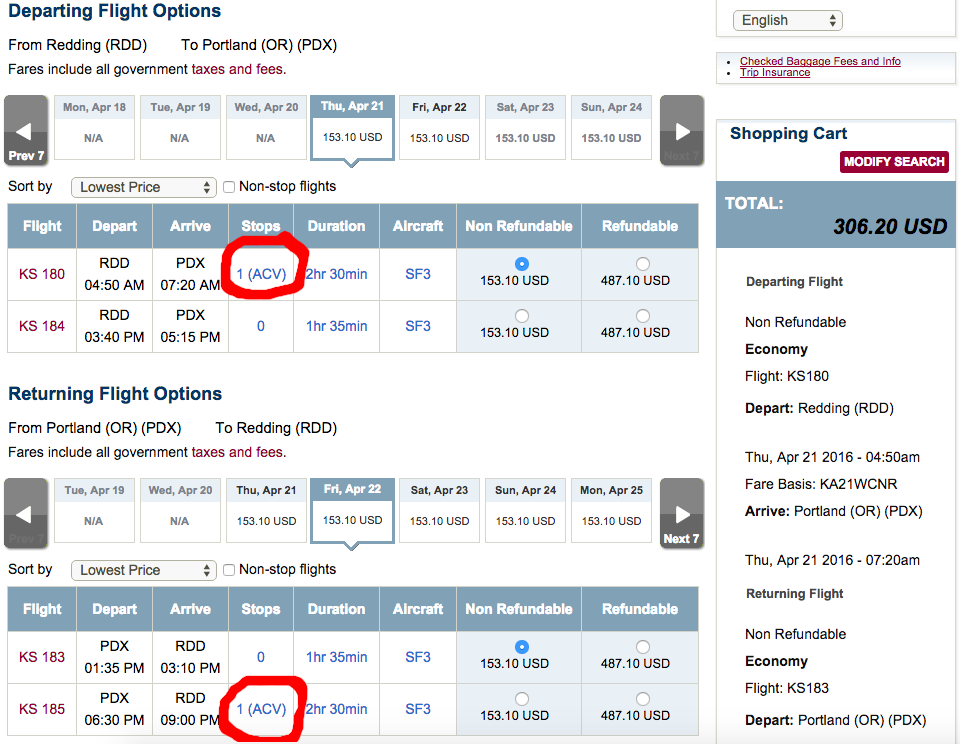 $306.20.
OK, maybe that would not sting so much if, as hopefully you can read in our screenshot above, at least some of the flights from RDD didn't come through ACV. Thus, it is somehow cheaper to drive to Redding and fly back through Humboldt on your way to Portland. Odd.
Make of it what you will. Also maybe note that when we searched for PenAir flights between Crescent City (CEC) and PDX the price on those flights currently came back as $248.20. It seems like there may be a scheme somewhere in here whereby you rent a car and drive it to Crescent City, fly to Portland and then book a flight to Redding on your way home but instead jump ship in Humboldt … but maybe we just don't need to go to Portland that bad.