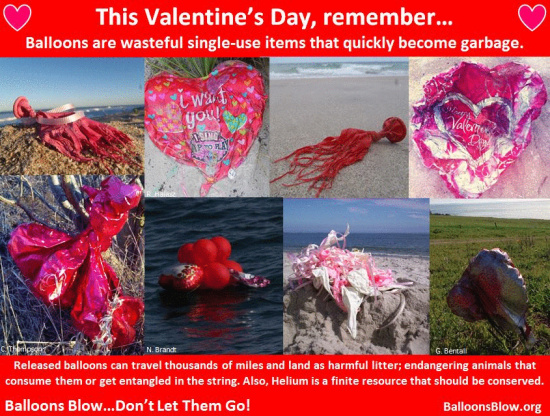 Whale you be my valentine? Dolphinitely!
Chocolate melts, flowers wilt, balloons pop, but the ocean stays around and provides never-ending love. Whether you're a hopeless romantic or don't have an emotional bone in your body, we can all celebrate the ocean this Valentine's Day. In this article you will find ocean-inspired and environmentally friendly gifts sure to surpass the typical roses and teddybears. And if you're swimming solo this weekend the ocean makes for a perfect date.
1. You can still join the effort to Save Our Coast! You most likely have already seen or heard about the current crisis at the Coastal Commission. If not, check out last weeks "YWIO: #SaveOurCoast" for all the details. Basically, some people would prefer the coast to belong to a rich select few and they are trying to undermine the coastal act by firing Executive Director Dr. Charles Lester, despite his legacy of environmental accomplishments. This could result in more development and less public coastal access! You can help by doing the following:
- EMAIL the Commission through ActCoastal's action alert!
- SHOW UP at the Coastal Commission meeting on Wednesday, Feb. 10. (Yes, it's in Morro Bay, but help is available! See link.)
#SaveOurCoast

Do you love California's coast the way it is – with access for all and open spaces? Then join us in Morro Bay to defend the Coastal Act and Dr. Charles Lester! http://www.actcoastal.org/wiki/Main_Page#What_you_can_do:

Posted by Surfrider Foundation - California on Friday, February 5, 2016
2. Have a surfer or beach-going enthusiast in your life? Give the gift that provides a lasting legacy for our oceans, waves, and beaches, with a Surfrider Membership! For just $25 you can be a member for a year! Sign up HERE
3. Tired of teddybears and looking for something to cuddle up with? Adopt an otter! This Sea Otter Gift Pack Adoption comes complete with a plush stuffed sea otter, sea otter cookie cutter, and adoption certificate! It even comes gift wrapped.
4. Not a material girl/guy? The ocean offers plenty of ways to show your significant other you care. Instead of struggling to make a reservation at a fancy restaurant, reserve a beach blanket for two at one of our many local beaches. You'll be guaranteed the best seat in the house and wont be distracted by that annoying PDA couple in the corner.
5. Balloons Blow! While the excitement of receiving balloons is initially heart lifting (excuse the pun), what you are left with is some heart-shaped air-filled plastic. This waste can fly hundreds of miles away and eventually harm critters that either consume or become entangled by them.
Make the ocean your valentine
Ditch the plastics (especially micro plastics)- You know the drill, plastics are in everything and end up harming wildlife. Cut them out of your life where you can.

Visit Marine Protected Areas - Like parks on land, these areas protect vital ocean resources. In Humboldt we have several Marine Protected Areas from rock reefs to sandy beaches to chose from. Visit one or all!

Eat sustainable seafood - Choosing food that is fished or farmed sustainably makes for a healthier ocean.

Drive less - Less miles on the road equals less greenhouse gas emissions that are linked to ocean acidification.

Stay inspired - Remind yourself how amazing the ocean is! Physically go play in it or even experience the awe virtually by checking out a live webcam!
###
Delia Bense-Kang serves as the Northcoast Environmental Center's Marine Protected Area Outreach Coordinator and chairs Surfrider Foundation's Humboldt Chapter.