UPDATE, 5:15 p.m.:
More Owl Photos!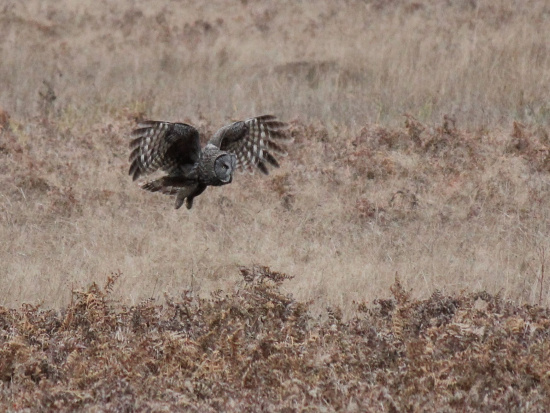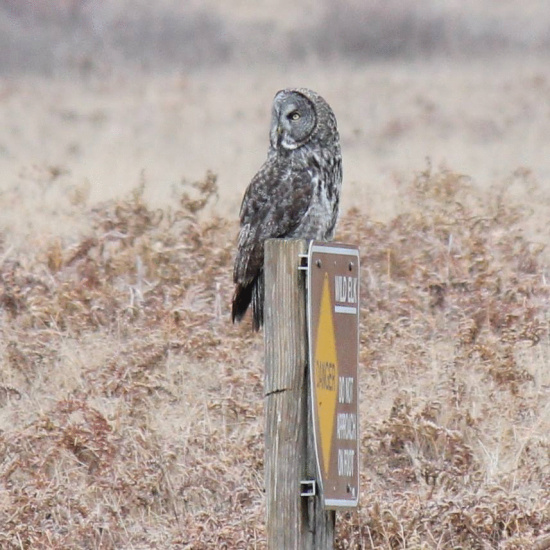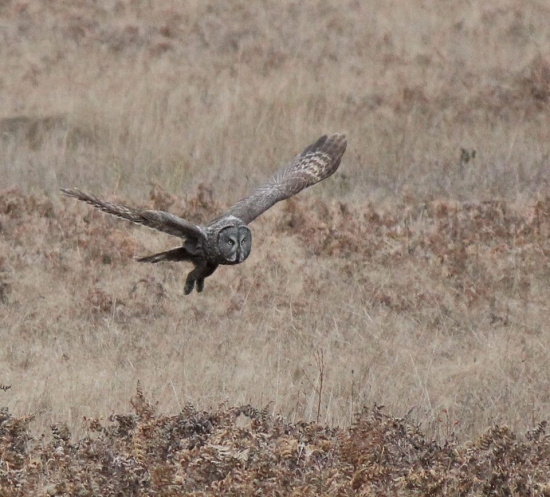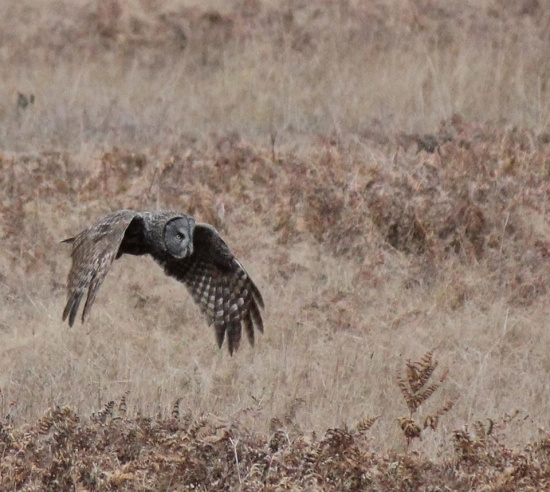 ###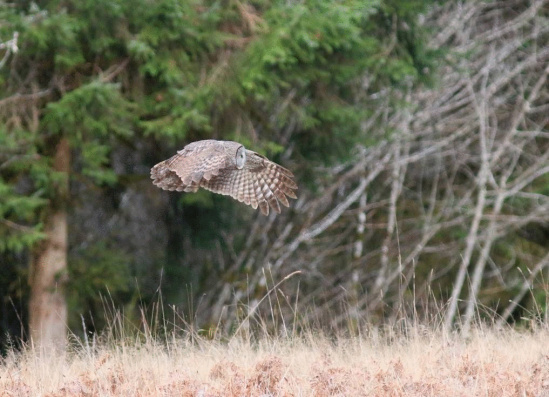 Birdwatchers are abuzz over the Great Gray Owl currently residing in Prairie Creek Redwoods State Park.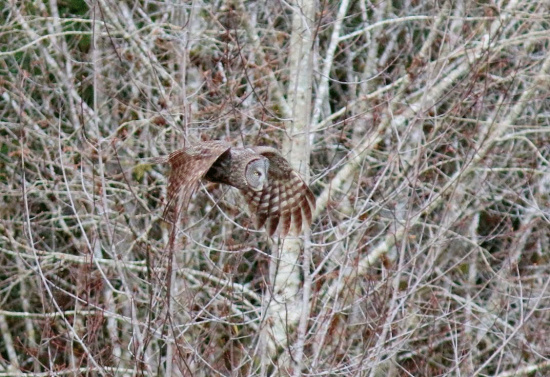 Redwood National and State Parks Fish and Wildlife Biologist Keith Bensen told the Outpost that only four Great Gray sightings have been recorded in Humboldt County since 1974.
"It s really rare," Bensen said. "According to park records, the last time we got a Great Gray was in 2000, and I think the previous one was in 1982."
Great Grays are the largest Owl in North America and typically inhabit colder regions of Canada and the U.S.
"This is what they call an accidental bird," Bensen said. "Their normal range is in the Boreal forest up in Canada, and a few populations in Yosemite and the Cascades, Rockies, and high Sierra mountain ranges."
Ranger Mike Poole said the Park Service spotted the owl for the first time two days ago at the south end of Elk Prairie. The bird was sighted for a second time at the southern end of the U.S. Highway 101 bypass yesterday.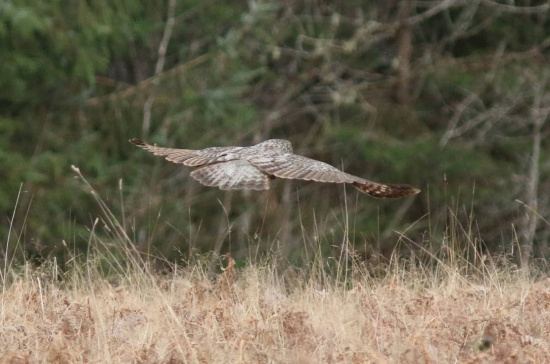 "Birders were gobsmacked," Poole said.
The Great Gray sighting of 1982 was also near Highway 101, and ended tragically when a vehicle struck and killed the bird as birdwatchers looked on.
The bird is not endangered, and is often active and visible during the day.
"It's an interesting rare bird for around here. Local birders are very stoked about it," Bensen said. "And it's active during the daytime, so people are able to see it."