UPDATE, 4:20 p.m.: Today's Officer-Involved Shooting in Eureka Occurred at Scene of Homicide Investigation, Says EPD
###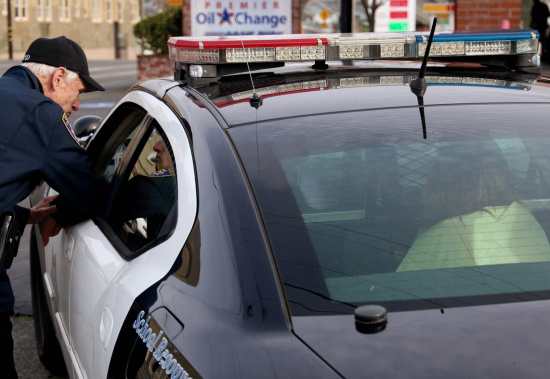 UPDATE, 1:51 p.m.: EPD Chief Andy Mills was fairly tight-lipped at the scene a few moments ago, when the Outpost caught up to him, but he did confirm that one woman was detained as a witness at the scene, and is being questioned in connection with the incident. He said that police would release more information later today.
California Department of Justice personnel have shown up to assist in the investigation at the scene.
###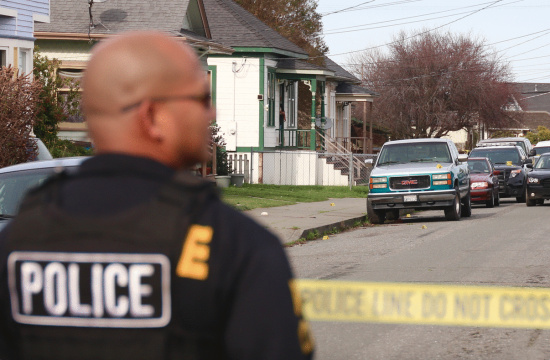 UPDATE, 1:19 p.m.: The Eureka Police Department's Brittany Powell confirms that a police officer shot a man after the man opened fire on him earlier today, near the intersection of West Harris and Pine.
Powell said that the man's condition is not currently known. The officer was unharmed.
The county's Critical Incident Response Team — an interagency unit that investigates all police shootings — is at the scene.
###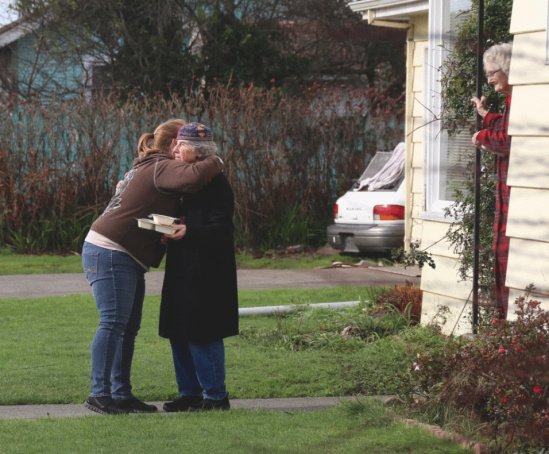 UPDATE, 1:15 p.m.: Ina got her lunch (above).
###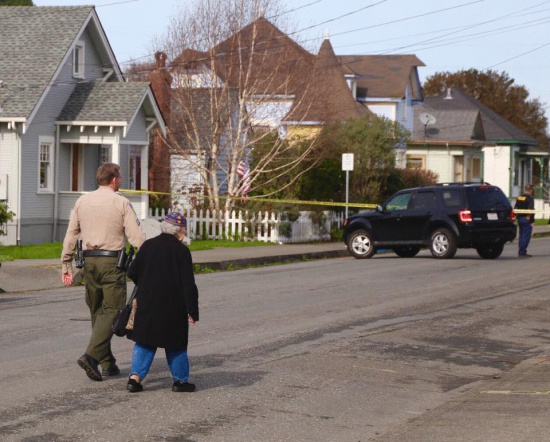 UPDATE, 1 p.m.: A deputy escorted 90-year-old Ina L. Harris to her home past the police staging area. She was waiting for a lunch to be delivered by the Humboldt Senior Resource Center, and the police line was impeding it.
She is now waiting on the corner.
"We're kind of a close little neighborhood," Harris told LoCO's Andrew Goff, adding that she has lived on the block for over 40 years. "Nice quiet street."
###
UPDATE, 12:45 p.m.: The following tweet from Chief Andy Mills indicates that this was an officer-involved shooting, though it is still unclear whether the original victim was shot by police, or — if not — exactly how officers were involved.
#OIS Scene still hot. Officers clearing house. Officers are okay. @Eureka_Police

— Andrew Mills (@ChiefAndyMills) January 26, 2016
###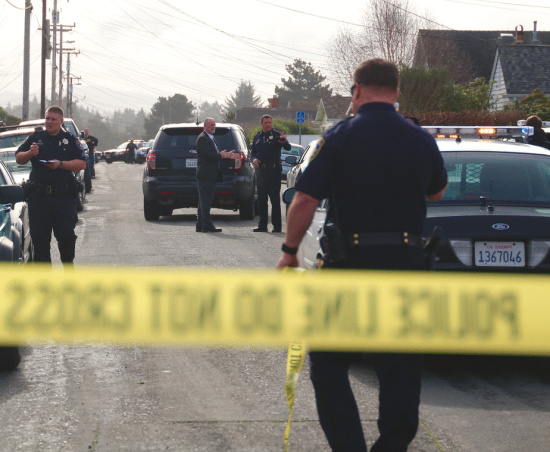 UPDATE, 12:25 p.m.: The Humboldt County Sheriff's Office has also responded to the scene, and is forming a line on the south end of the scene, along Amelia Street. Pine is completely closed between there and West Harris.
Photos send by readers show that the victim taken away by ambulance is a man.
Officers at scene are still "Code 33," indicating an active emergency. In addition to the police perimeter around the block, there is an active search of the residence in question, and possibly several residence.
# # #
Original Post: The Eureka Police Department has blocked off a block of Pine Street, near West Harris, after a person was shot there a few minutes ago.
Police are currently searching the neighborhood. The victim has been taken by ambulance to the hospital. There is no current word on their condition.
Sean Everett, an employee at nearby Premier Oil, told the Outpost's Andrew Goff, at the scene, that he was sitting outside with coworkers on lunch and heard 7-10 gunshots.
We will be updating this post shortly.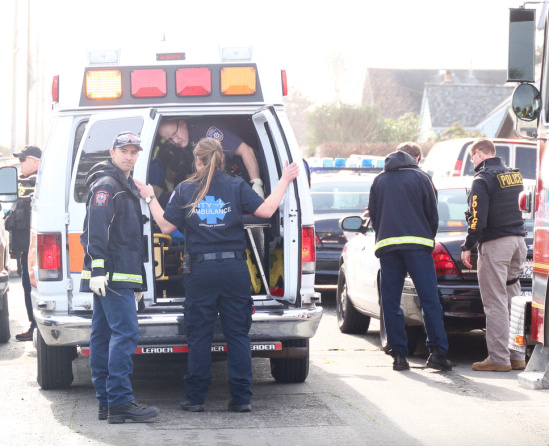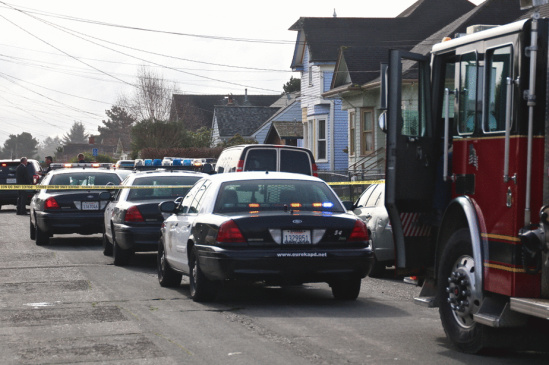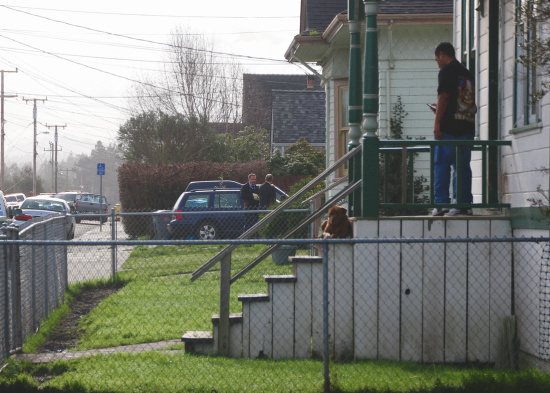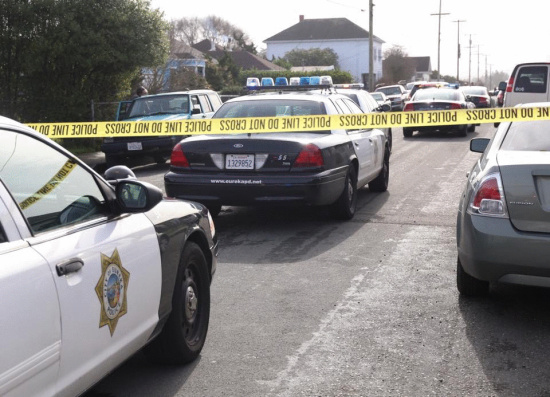 ###
Pine street at Harris right now…gunshots standoff

Posted by Shannon Townsend on Tuesday, January 26, 2016
###