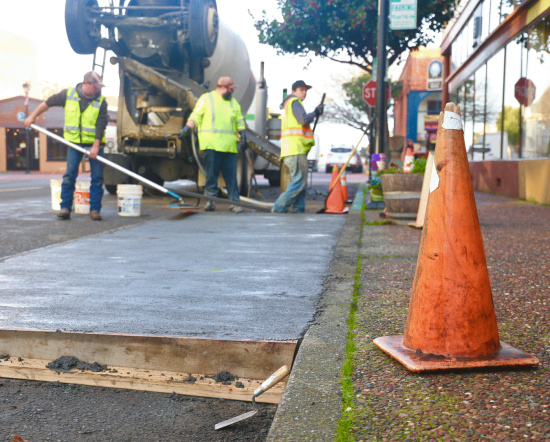 Go away, storms! Eureka has some sitting outside to do!
If you were walking toward a bagel in Old Town this morning you absolutley noticed a cement truck in front of Ramone's Bakery vomiting out the guts of one of Eureka's four planned, parking-space-sized chill zones otherwise known as "parklets."
If you forgot what we all learned about these tiny parks back in September, here again is the City of Eureka's parklet definition so we're all caught up:
[A] "Parklet" is a mini-park (approximately 8 feet wide by 20 feet long) that occupies one on-street parking space in order to provide space and amenities for public recreation or seating for private businesses.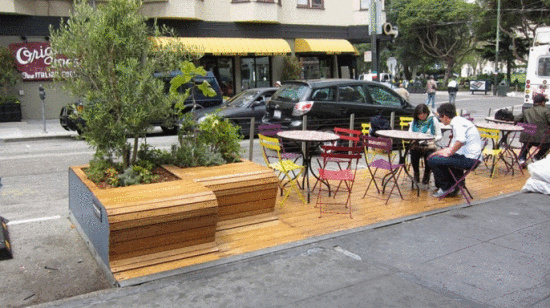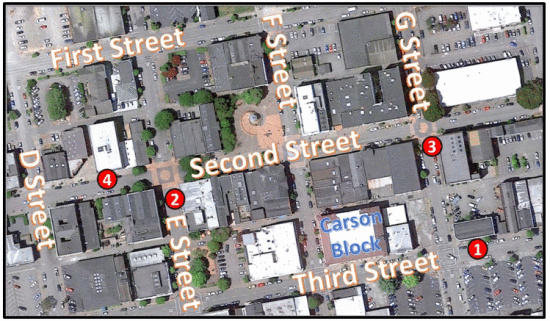 The City of Eureka have permitted four parklets to businesses as part of a pilot study. In addition to the one in front of Ramone's on E Street, parklets are slated for creation in front of The Siren's Song Tavern on Second Street, the Humboldt Bay Tourism Center on G Street and A Taste of Bim on Third Street.
LoCO welcomes you, first little parklet. Long may you jut out.
PREVIOUSLY: Get Ready For 'Parklets,' Eureka: Four Tiny Public Parks Coming to Old Town