Mysterious drone/YouTube account owner and "Aerial View" has posted his most recent flyover of the Palco Marsh homeless encampments where conditions are significantly chillier than in previous installments. What do we notice in this latest clip? Containment of the sprawling tent city's footprint over the last two months seems to have been successful. But the Eureka Police Department requires more shrinkage.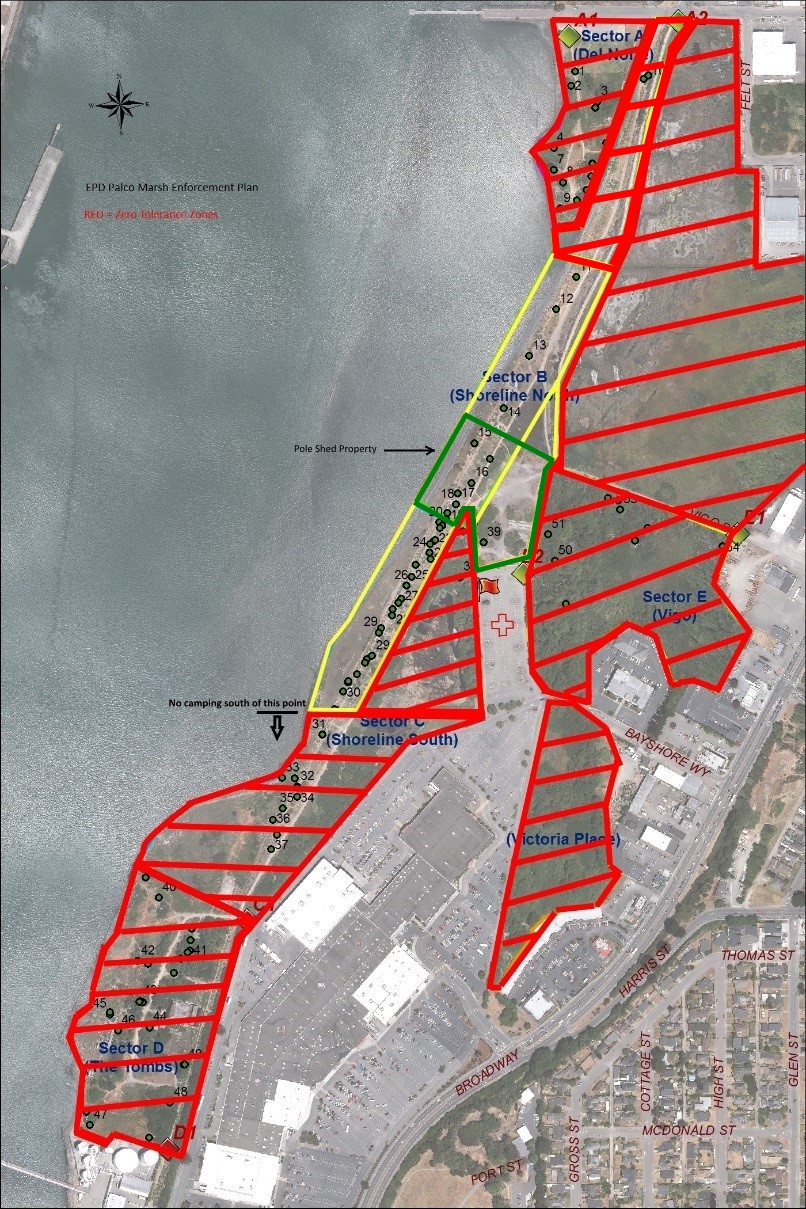 When the Outpost visited Palco Marsh last week, EPD Captain Steve Watson better described his department's plans to further compact the area's residents, a goal outlined on the map at right, which LoCO first posted before last week's cleanup. Everyone needs to be within those yellow lines, see.
Now, as of the recording of the video above, two days ago, area residents seem to all be within the southern boundary of the temporarily allowed camping zone. But many camps at the north end will need to be moved in order to remain in quasi-compliance. (Read about houseless advocates' attempts to negotiate more migration time in our cleanup post last week.)
Watson made it clear to those in attendance at the cleanup: Camps north of an imaginary line jutting east from the tip of the adjacent peninsula — known to residents as "the island," and itself once a thriving campsite now off limits — would need to consolidate south. We grabbed a screen shot from our anonymous drone pilot's video and added a scary red line (see below). Camps to the right of that line gotta move, says EPD.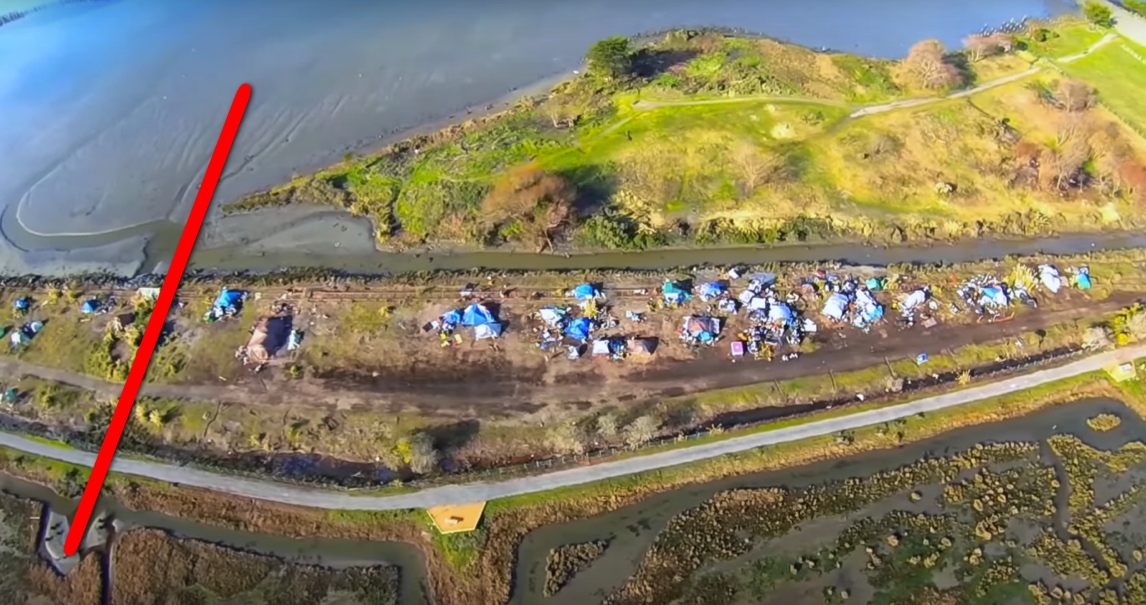 [Above: Previous waterfront flyovers from April, September and October.]
PREVIOUS MARSH FLYOVER POSTS:
# # #
-PLANET FITNESS RESPONDS-
Today the Outpost spoke with Cecelia Newman, vice president of operations at Planet Fitness West, who wished to correct the Palco Marsh residents quoted in last week's encampment cleanup post.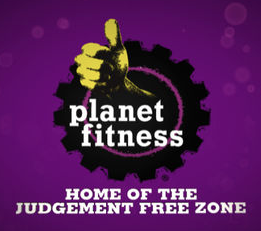 First of all, she said, all are welcome at Planet Fitness, so long as they facilitate Planet Fitness's corporate mission to provide a clean, non-intimidating environment for its patrons. Can houseless folks sign up? Absolutely. "There are lots of people that will absolutely take advantage of our gym — whether they are homeless, or whether they have a home," Newman said.
But Planet Fitness members must be dressed appropriately, they must not harass other patrons, and they must not trash the place, as some of our previous sources fantasized would happen. Oh: And they must have a checking account. Planet Fitness sets things up so that your monthly fees come directly out of your checking account. Also, members may only bring one guest per day into the facility, Newman said.
But if you have a checking account and you are clean and non-intimidating, you are welcome. "We just want the average person to know that we are not going to let people come in and just destroy this new gym," Newman said.
— Hank Sims
RECENT HOMELESSNESS POSTS: