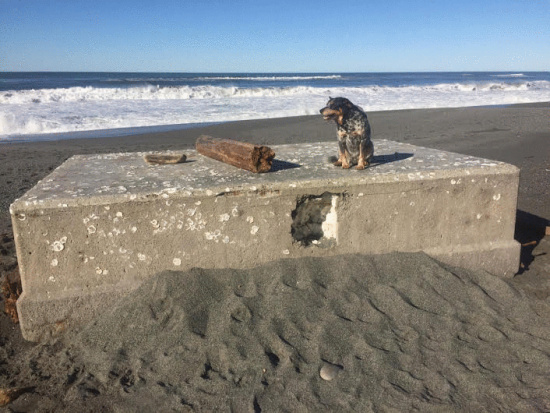 Another "dock block" was located Jan. 2nd on Big Lagoon Beach about a quarter mile south of the beach access gate. The recent swells and king tides are likely responsible for either washing it ashore or exposing its presence on the beach. Judging from the construction of the block, it is likely a cohort of the old docks within Humboldt Bay. For more history on the dock blocks look here.
This block is part of an ongoing saga of lost blocks. In the past blocks have beached on Stone Lagoon, Mad River Beach, Manila Beach, Bunkers, and the South Jetty. These rather seemingly harmless pieces of infrastructure pose a threat to wildlife and the environment in general. They're concrete on the outside, but styrofoam and fiberglass on the inside. Similar blocks have been approximately 10'x8'x3' and contain 9 cubic yards of styrofoam. When they break down, the foam and glass spreads across the beach and into the water. For more information on how polystyrene is bad news look here.
Removal efforts in the past have been spearheaded by Humboldt Surfrider, the Humboldt Bay Harbor, Recreation and Conservation District, and the Wiyot Tribe. Previously collected blocks have been stockpiled at the Redwood Marine Terminal and recycled by Kernen Construction. Humboldt Surfrider is currently working on removal efforts but there is no formal plan in place. If you are interested in helping remove this dock block or find additional ones in the future please contact humboldt@surfrider.org.
# # #
-2015 OCEAN HIGHLIGHTS-

As we wrap up 2015 heres a short cruise down our local ocean memory lane. Happy New Year Ocean Enthusiasts!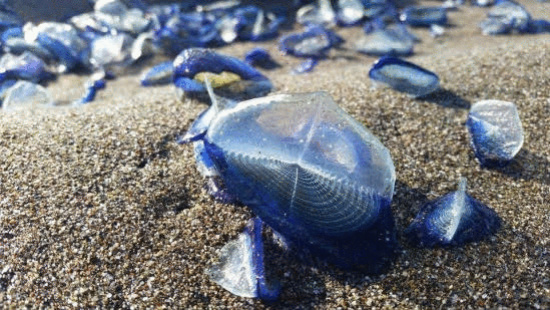 Strange Creature Sightings
We kicked off 2015 with two shark sightings off the North Jetty. First a spearfisherman was chased out of the water, then the "landlord" visited again strolling through the North Jetty lineup on January 17th. The Shark Research Committee, – the 2015 list is the place to go for these and other shark sightings of 2015.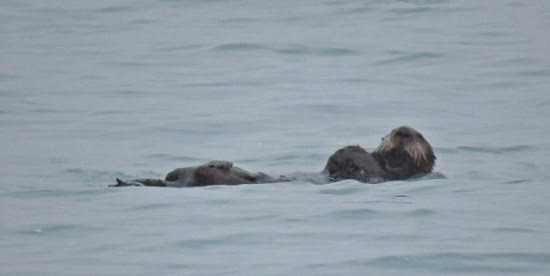 Velella Vellas or "by-the-wind-sailors" carpeted the beaches back in May. To find out more about the Velellas, check this out.
A rare sea otter was spotted off the North Jetty on October 6th. Sea otters were believed to be extinct from California by the early 1900s as a result of the Pacific maritime fur trade, making this sighting quite exceptional. For more info on these fuzzy friends check out The Otter Project.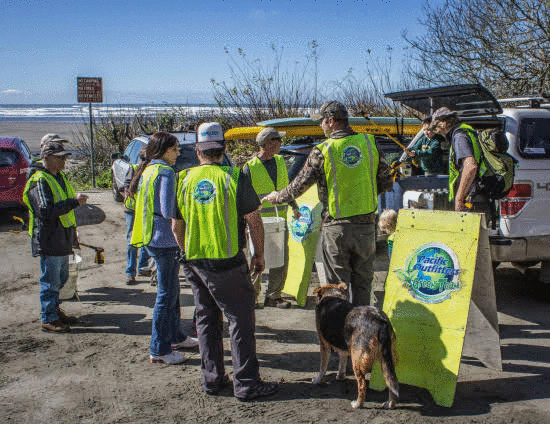 Cleanup Champions
PacOut Green Team has been leading the charge against trash this year, hosting weeklySaturday morning cleanups rain or shine. One of their biggest feats, in collaboration with the County and Humboldt Area Saltwater Anglers, was picking up what remained of the giant pile of rope that washed up on Moonstone Beach back in March, alleviating concerns about potential entanglement if it were to be swept back out to sea. Whales, sea lions, dolphins, seals and boat motors are that much safer thanks to the combined efforts.
Coastal Cleanup Day was once again a success! It is now International Coastal Cleanup Day, but did you know the event has its beginnings right here in Humboldt County? Coastal Cleanup Day began as a program of the Northcoast Environmental Center , grew to be celebrated worldwide and is the single largest volunteer event in support of the marine environment.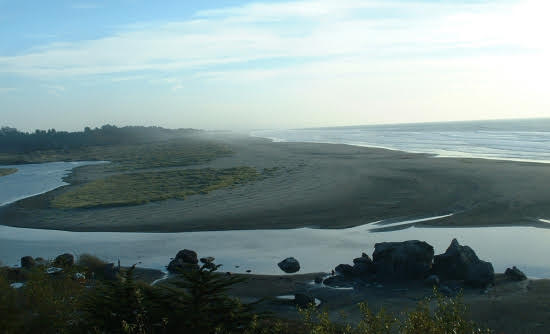 This September, over 400 Humboldt County Coastal Cleanup Day volunteers removed 6-8 tons of debris from our beaches, rivers, bay and estuaries. Coupled with efforts throughout the state and around the world, Coastal Cleanup Day makes a quantitive difference in how much trash enters our ocean.
Clam Beach could still use some help being cleaned up. Once again, the popular kiteboarding spot made the Heal the Bay's 2015 Beach Report Cards "Beach Bummer" list, a ranking of the 10 most polluted beaches in the state, with its letter grade slipping from a D to an F.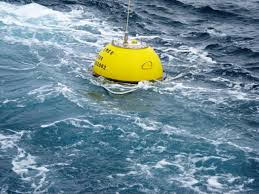 Elements off-the-charts
It's been all about the elements this winter. El Niño finally showed itself and in a big way, bringing gifts of rain and waves. As we continue to relish in our heavy rains this winter remember, all water drains to the ocean and bay. Faulty septic systems, pet and livestock feces, leaky sewage pipes are all possible culprits for contributing to ocean pollution and high levels of bacteria that can be dangerous to humans.
The waves were also off-the-charts this winter, with the highest buoy reading coming in at a strong 34ft this December! While it's awe-inspiring and will get your adrenalin through the roof to see these giants in person, remember, Mother Nature is the boss. We have a magnificent coastline and winter can be one of the most exciting times to experience it as long as you take proper precautions.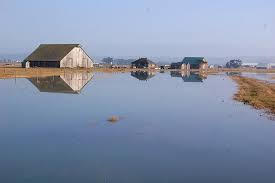 Due to the combination of rain, large swell, warm water, and low atmospheric pressure, the King Tides made their presence known in October, November, and December. High tides consistently reached over 8ft. These events give us the opportunity to peak into the future and see what the impacts of sea level rise could look like. Humboldt Baykeeper kept a photo log of Humboldt Bay during all the King Tide events throughout the year, check it out here.