UPDATE, 7/28: EPD is now distributing slightly better images of the Fedora Bandit (better name needed). See below: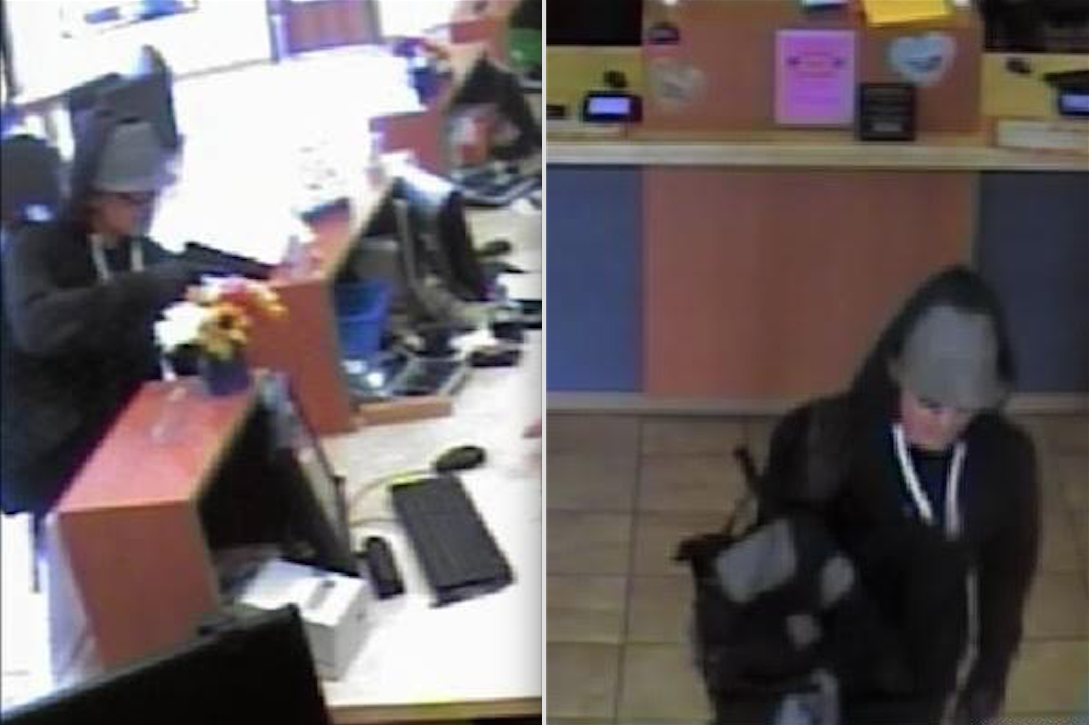 # # #
Original Post: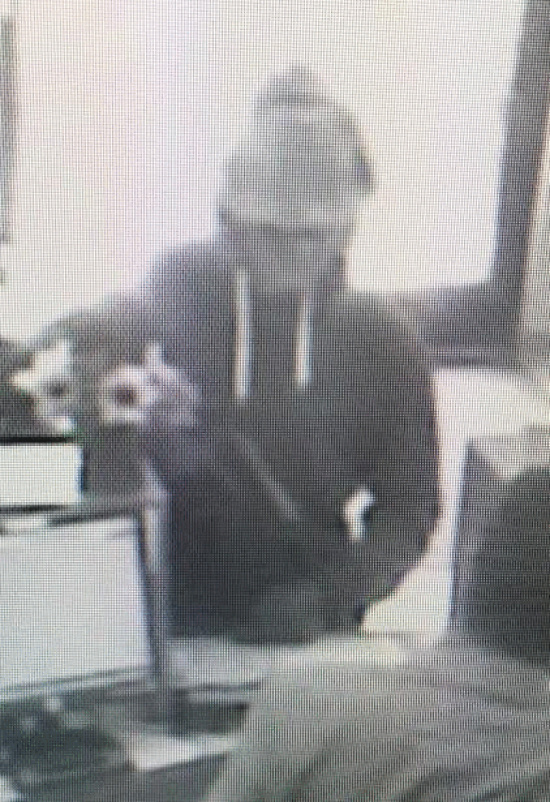 Do you know this, uh, person?
Eureka Police Department press release:
On July 27, 2016, at about 11:19 a.m., officers with the Eureka Police Department responded to a bank on the 2900 block of Central Avenue in Eureka for the report of an armed robbery that had just occurred.

The bank teller told officers that the suspect brandished a black handgun and demanded money. The suspect then left the bank with an undisclosed amount of money. It is unknown if the suspect left the area on foot or in a vehicle.

The suspect is described as a white male adult, 25-30 years old, about 6'3", medium build. He was described as wearing a black hooded sweatshirt, dark glasses, black pants, light colored fedora style hat, and armed with a black handgun.

Anyone with information regarding this robbery is asked to call Detective Sergeant Patrick O'Neill at (707) 268-5261.
PREVIOUSLY: Credit Union Near Eureka Mall Robbed at Gunpoint