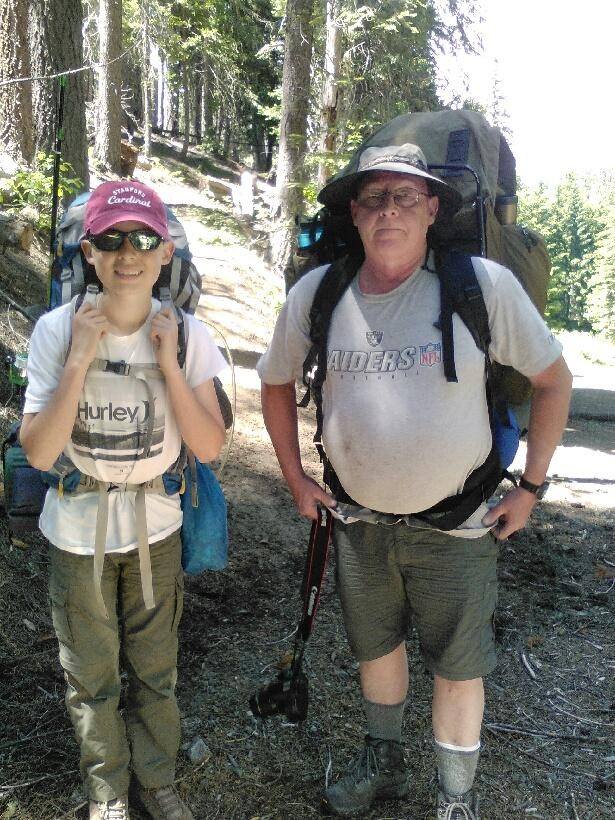 UPDATE, 7/5: KRCR News in Redding reports that the father and son hikers from Eureka who had been missing in the Marble Mountains for a nearly a week longer than their planned trip were found last night after setting a signal fire.
"U.S. Forest Service officials said the fire got out of control overnight and smoke jumpers are being sent out today to evaluate the size," KRCR reports online.
The two are now home in Eureka.
# # #
Original Post: The Siskiyou County Sheriff's Office confirmed for LoCO Monday morning the validity of a post circulating social media concerning a pair of local hikers who are considered missing after not returning home when scheduled. You can read the text, which originated from SCSO below:
According to the Siskiyou County Sheriff's Office, Cody Hopkins, 14, and Joseph Hopkins, 54, both from Eureka, have been missing since June 29 after a 10 day hiking trip into the Marble Mountain Wilderness. Officials said the two planned to leave from Let'er Buck Trailhead and finish at Wooley Creek Trailhead.

If you have any information, please call the Siskiyou County Sheriff's Office at 530-841-2900.