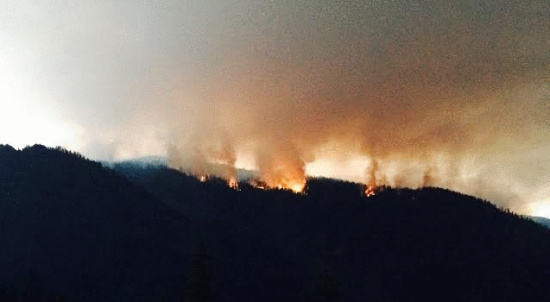 The 2016 wildfire season is still in its infancy, but northern California's first significant blaze continues to grow and is far from being contained.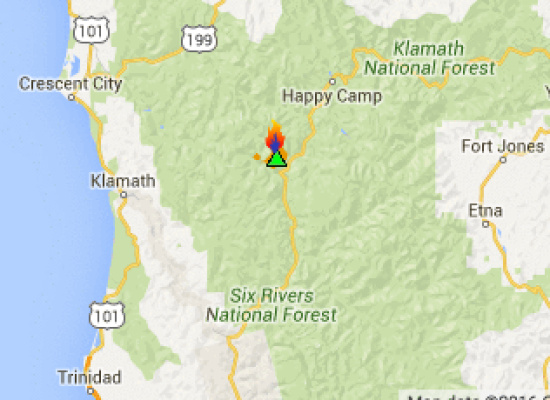 The week-old, lightning-sparked Pony Fire (not to be confused with popular Crescent City rockers Fire Pony) is currently eating up dry brush and timber on Klamath National Forest land in Siskiyou County about 15 miles north of Somes Bar. According to a Tuesday morning update provided by the fire tracking site Inciweb, the blaze is currently at 2,396 acres and is 20 percent contained. There are over a thousand fire personnel working on this thing.
The good news: The word from Northern California Incident Management Team 2 — the brave crew working the Pony Fire — is that fire activity has been "less than anticipated" thanks to a combination of winds being somewhat cooperative and cooler, wetter conditions. More good news? The much smaller nearby Dillon Fire is now 100 percent contained.
LoCO is anticipating another hot fire season and has been tinkering with ideas to help give you even better coverage of what is currently burning. Thus, here's a gizmo. To help give y'all an idea of the Pony Fire's spread rate, check out a beta version of LoCO Labs' day-by-day animated map, below. Do you have feasible ideas of how we could provide useful wildfire info? Tell us!