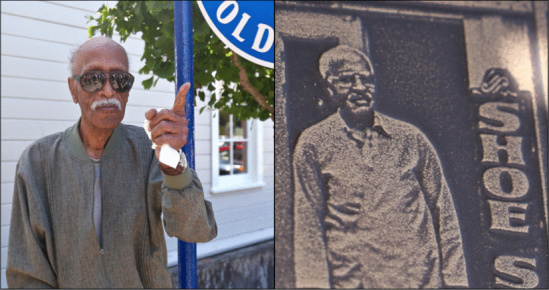 Members of Eureka Downtown Rotary were blessed with a sunny Wednesday afternoon as they honored the city's most prominent centenarian.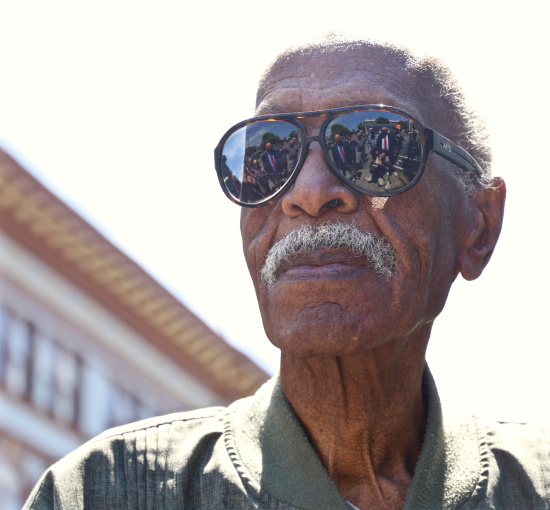 During a brief ceremony at the corner of E and Third streets, a monument was unveiled celebrating the life and community service of Jim Howard who served as a Eureka City Councilmember from 1972 to 1990.
Howard turned 100 years old on Dec. 1, 2015.
The monument's location, adjacent The Sea Grill restaurant, was chosen because it's where Howard operated Jim's Shoe Shine from 1954 until its closure in 1990 during a period of Old Town redevelopment.
During the event, Howard quibbled ever so slightly about the monument's placement — it's a few feet to the right from where his stand stood — but all in all he was pleased with the gesture
"I think it's well done," Howard told LoCO. "It makes me feel proud."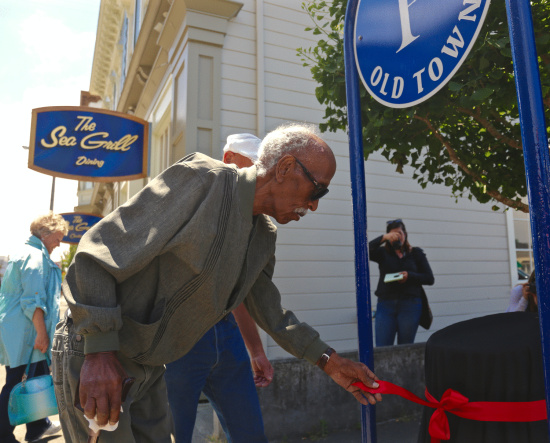 Rotarian and owner of Allpoints Signs Chuck Ellsworth helped with the design and construction of Howard's plaque and hopes it will provide people with a little Eureka history. He spoke highly of Howard's contributions to the city and remembered the shoe shine stand as a gathering place where local issues were discussed and debated.
"It was kind of like a bar," Ellsworth said of the stand. "A lot of business got done [there]."
After the requisite photo op period Howard didn't linger. He was a bit cold, for one. Also, lunch at Gill's by the Bay awaited.